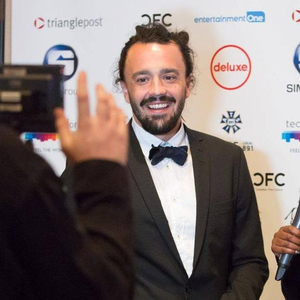 Vice President, C.C.E., Senior Video and Film Editor
Dino Harambasic is film and video editor with over a decade of post-production experience working on TV and independent feature documentaries for VICE, Al Jazeera English, and Swedish Television.
After graduating from San Francisco State University holding a B.A. in Film Theory & Film Production, he opened his own post-production studio, DIVISN, where develops, produces, and edits labour of love projects, as well as edits commercials, trailers, and other short form content for Publicis, Shaw/Corus Entertainment, VICE, and other independent freelance assignments.
As a first time C.C.E. Vice-President, Dino's vision is to motivate current and new members to become more active within the organization; strengthening it's global presence and relevancy through his global peer network while continuing Chris' work with TIFF and A.C.E.
When not working on his monitor tan, Dino spends time researching new ideas to shoot, traveling, and playing water-polo.
Member Details
Job description

Consultant - Creative/Editorial
Editor
Post Production Executive
Post Production Supervisor
Supervising Editor
Video Editor

Vimeo URL