Event Details
The Story Behind The Edit
It might not be the Editor's favourite or her best edited scene but it's the one she learned the most from. How does collaborating with many different Director's or Producer's over ones career inform the creative decisions an Editor makes? Join Daria Ellerman CCE (Meditation Park), Lara Mazur CCE (Van Helsing) and Nicole Ratcliffe CCE (The Bletchley Circle: San Francisco) for our Drama Panel and Erin Cumming (Ice Pilots) , Carmen Pollard (Ninth Floor) and Jenn Strom (The Road Forward) for our Documentary Panel as they discuss some of the most important lessons they have learned through working with various creatives over their extensive careers. Get an insiders look at the craft of editing as panelists each screen a scene with a story.
Schedule for the day
8:45 - Registration and light breakfast
9:30 - Opening remarks
9:45 - Doc Panel
11:00 - Break
11:15 - Drama Panel
12:45 - Raffle and wrap up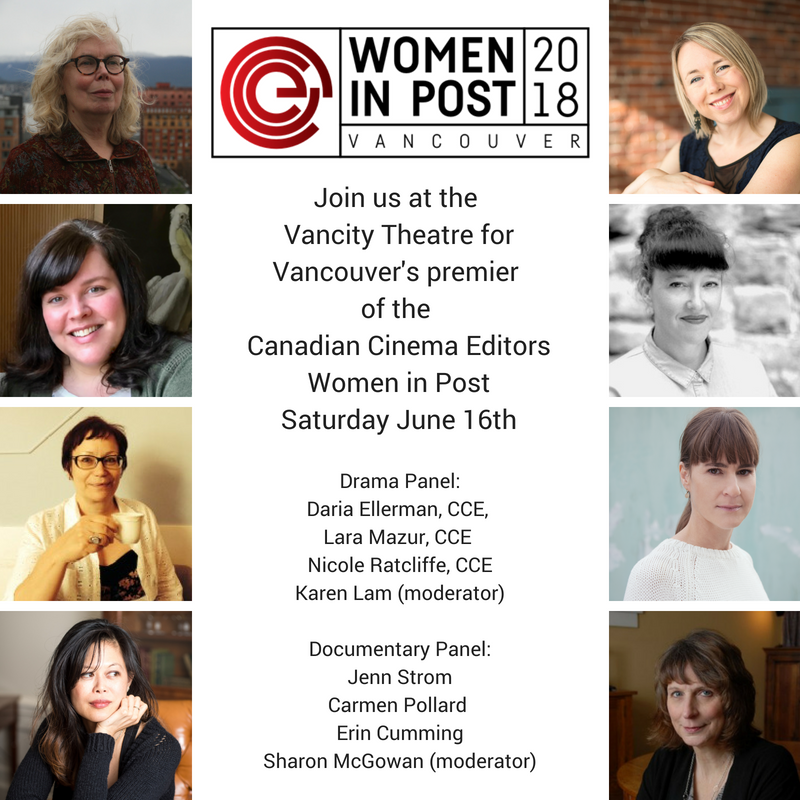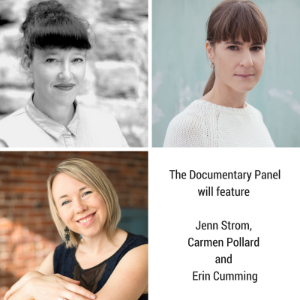 Moderator: Sharon McGowan
Sharon McGowan has an MFA in Film Studies and is an Associate Professor at UBC, teaching in Film Production and Creative Writing. McGowan started her career writing and directing
documentaries at the National Film Board and later moved into producing feature films. Her
films have screened in theatres and on television around the world and premiered at major film festivals including TIFF and Berlin. Her most recent film is the documentary, Bearded Ladies: the Photography of Rosamond Norbury.
Erin Cummings
Erin began as an assistant editor in Montreal where she worked on productions like Up The Yangtze and Chairman George. Since returning to Vancouver in 2005, she has worked as an editor in factual film and television. Editing programs like Wild Bear Rescue and Highway Thru Hell has earned her a reputation as a talented, efficient editor with a strong sense of story. Her work on Ice Pilots garnered her a CCE Award. Erin recently directed two short documentary films. Under the Radar is about her dad and a small upstart team of Canadian computer Engineers that competed against NASA to revolutionize satellite imagery of Earth. The Apprenticeship of Raffael Cocco is about a plucky father-son team of tailors.
Carmen Pollard
Carmen Pollard brings a combined twenty years' experience as a story & picture editor, director, creative producer and visual effects artist to her recent feature directorial debut, For Dear Life. Versed in documentary, experimental and fiction filmmaking, her award-winning work has been broadcast throughout North America, has screened on Netflix, theatrically, and at festivals worldwide. Carmen has been nominated for a Primetime Emmy, Gemini, and several Leos including her award for best picture editing on Dirt. More recently, she contributed as creative director and editor on the Tiff Top Ten documentary, Ninth Floor.
Jenn Strom
Her work as a documentary editor includes the musical feature The Road Forward, Journeys to Adäka, Debris and Rock the Box. She is also a promo producer/editor for Knowledge Network.
As a director and animator, Jenn has been making arts-focused films for 20 years. Most recently she animated a motion comic for the multi-platform Ten One Films project Amplify Her. Her hand-painted short film, Assembly (2012), was given the KODAK Images Award for Artistic Achievement by Women in Film Vancouver, and screened at Hot Docs 2017.
Her shorts air regularly on Knowledge Network and her films about BC artists Nick Bantock and Roy Henry Vickers (2010) are featured in 12 Takes, which received nomination for a 2011 Gemini Award for Best Arts Documentary Program.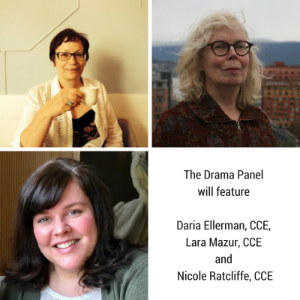 Moderator: Karen Lam
Karen has worked full-time for over 18 years. Starting her career as a producer and entertainment lawyer, Karen has produced five feature films, eight short films and three television series. Her first short film as a writer/director ("The Cabinet") won the NSI Drama Prize in 2006. She has since written/directed seven short films, a music video, a documentary television series, three feature films -- "Stained" (2010) and "Evangeline" (2013) -- and a web series "Mythos" (2015).
In 2016, Karen entered into the world of television writing, first working as a story editor for the SYFY series "Van Helsing". She was a staff writer and writer on an episode the SYFY series "Ghost Wars".
Karen is currently in post-production on her third feature film, "The Curse of Willow Song,".
Nicole Ratcliffe, CCE
Born and raised in Vancouver, Nicole graduated from the Foundation Film Program at the Vancouver Film School in 1997 and went straight into Post Production as an Assistant Editor. She began Editing on the Sci Fi drama Gene Roddenberry's Andromeda and has consistently worked in scripted drama on major US and Canadian television series and MOW's such as Touching Evil, Flash Gordon, Endgame and most recently the iTV and Netflix series, The Bletchley Circle: San Francisco. Nicole has a passion to connect with film students and those new to the industry by giving talks about editing and post production to film students at various post-secondary institutions. When not in her edit suite, Nicole can be found on one of the beautiful local rivers or lakes, fly fishing.
Lara Mazur, CCE
Over three decades, Lara Mazur has practiced her craft as an award-winning editor, garnering an Artistic Achievement Spotlight Award by the Women in Film and Television. Apprenticing as an editor with the NFB in Winnipeg, Lara has moved between documentary and scripted stories. Lara sees her role as a collaborator, behind the scenes, weaving performances and artistry in the fabric of the story.
Lara has worked with many of Canada's top directors and producers across the country, helping to bring stories with universal themes to audiences throughout the world: on shows such as: "DaVinci's Inquest", "Intelligence", "Strange Empire", "Daughters of the Country, "Bordertown Café"; all receiving editing nominations. Working on "Flashpoint", garnered her both Gemini nominations and a DGC Award. Lara received a Genie award for editing "Suddenly Naked" and three editing nominations for "On the Farm". Currently, Lara is editing on SYFY's Van Helsing and Netflix's new series, "The Order".
Daria Ellerman, CCE
Daria is a versatile visual storyteller with more than 20 years experience editing television series, MOWs, documentaries and feature films. Her credits include the feature film Meditation Park which opened the 2017 Vancouver International Film Festival. The feature film Birdwatcher, several MOWS and well over 150 hours of episodic television. Daria has been nominated for eight Leo Awards, a Southhampton International Film Festival Award, a Gemini Award and a CCE Award as picture editor and won a Leo Award for her work on the television series, The Collector. She is currently editing the ABC series "Take Two".
IATSE Local 891 is proud to represent 33 talented and creative women editors. They work in all genres of production and have helped create world class features, television series and documentaries.

Through Avid Everywhere®, Avid delivers the most open and efficient media platform, connecting content creation with collaboration, asset protection, distribution, and consumption. Avid's preeminent customer community uses Avid's comprehensive tools and workflow solutions to create, distribute and monetize the most watched, loved and listened to media in the world—from prestigious and award-winning feature films to popular television shows, news programs and televised sporting events, and celebrated music recordings and live concerts. For more information about Avid solutions and services, visit www.avid.com, connect with Avid on Facebook, Instagram, Twitter, YouTube, LinkedIn, or subscribe to Avid Blogs.


The Vancouver Post Alliance (VPA), a non-profit association established for the benefit and representation of the Post Production industry in British Columbia, Canada.
Membership is open to employees, freelancers, craftspeople, students, management and executives as well as companies providing goods and services directly related to Media Post Production.
The Mission of the VPA:
to act as a catalyst and partner for knowledge exchange & professional development to the BC Post Production community.
to promote and to market British Columbia's Post Production talent & industry.
to provide a forum for networking and collaboration.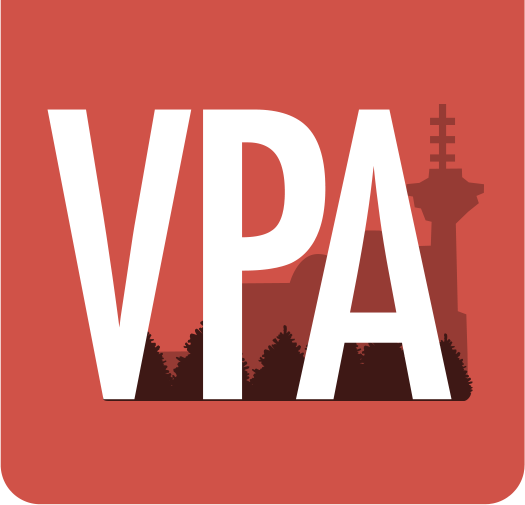 Our creative vision and independent spirit have helped revolutionize post production workflows for feature, episodic, and commercial media content for more than 25 years.
Come see how we've redefined what post production means.
Global BC – We are BC's news.
As British Columbia's leading television station, with its flagship broadcast Global News Hour at 6 with Chris Gailus and Sophie Lui and the only provincial 24 hour news channel, Global News: BC1; Global BC is the place more British Columbians turn to for local news than any other newscast.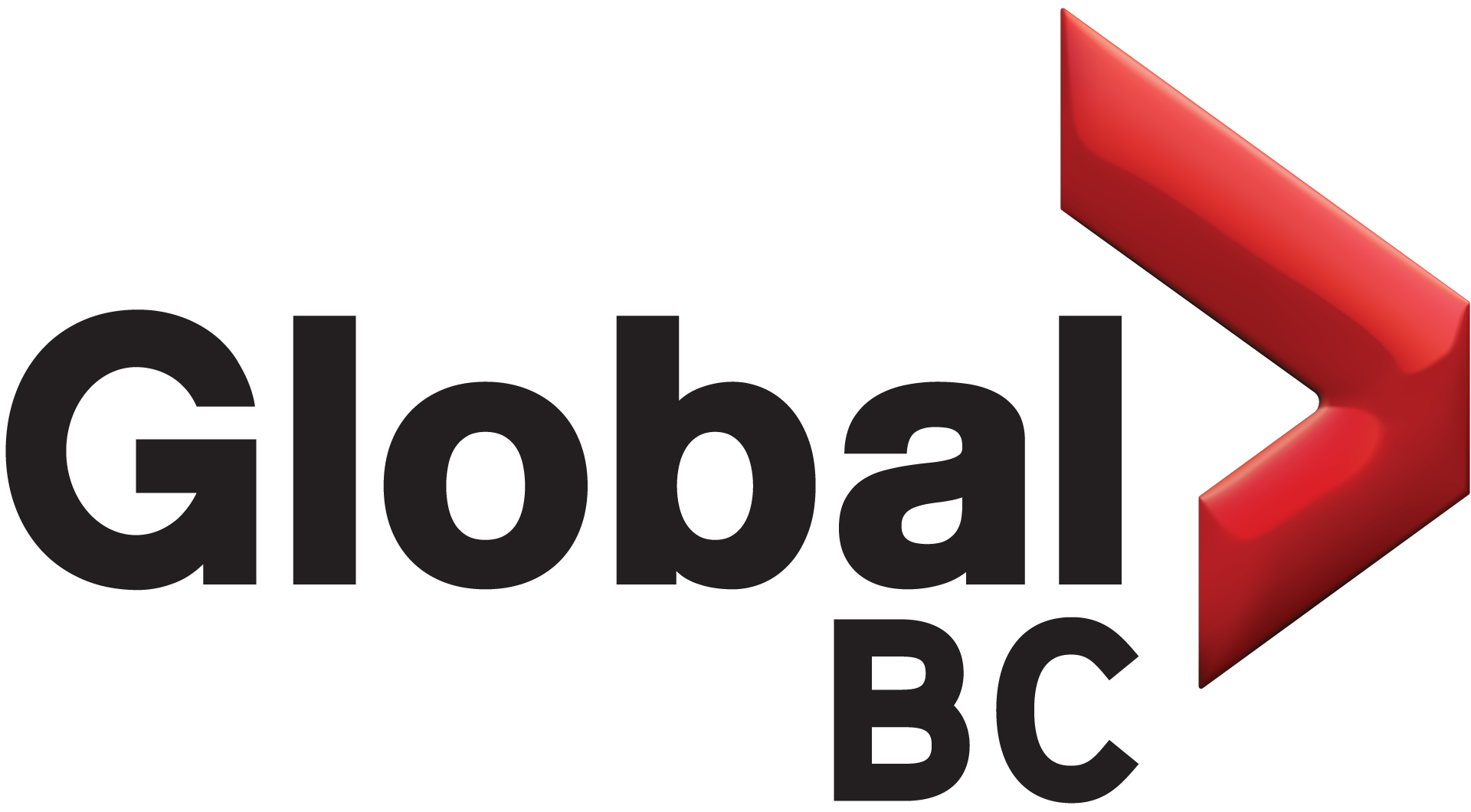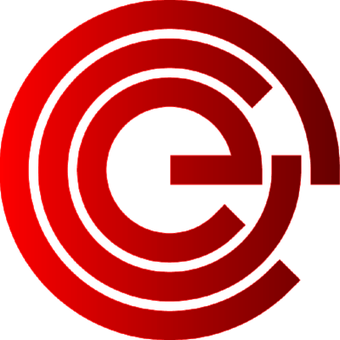 1181 Seymour St, Vancouver, BC V6B 3N3, Canada