Event Details
Join Jay Prychidny, CCE (Season 2-5) as he moderates a discussion with Orphan Black editors Brett Sullivan, CCE (Season 1&2), D. Gillian Truster, CCE (Season 1-3), and Reginald Harkema (Season 4&5). They will delve into how the editors established, shaped and evolved the show's editing style over the course of the 5 years and the creative impact they had on the series as a whole.
This event is open to CCE members only - however a CCE member can bring 1 guest for $10
Welcome and mingle from 6.30pm and Panel to begin at 7pm
With a critical eye and a discerning ear, Triangle consistently meets the most exacting of creative and technical standards. From the moment your project enters our facility, our team guides it through final finishing, colour, mix, mastering, and broadcast deliverables. We'll handle any one, or all of the post processes for you whether that be a single room rental, offline/production space with shared storage, or full service post.
For productions looking for fully supported offline post with shared storage capabilities, talk to us about our flex space tied to project rate budgeting. Ramp up and down with the security of knowing your workflow is always fully supported.
For final post, Triangle offers six matched finishing suites running Avid Symphony and FCP, all optimized in size and functionality. This provides enormous flexibility to accommodate multiple projects and tight deadlines.
For colour grading, our colourists operate three platforms; Autodesk's Lustre, Baselight for Avid, and DaVinci Resolve. Unparalleled in the industry, the Lustre brings a depth of story-telling tools to your project through colour and light, allowing us to bring archive and recreations or even a simple interview to cinematic glory. Baselight and Resolve also bring documented strength to any project, giving us the freedom to push beyond a basic balance and truly enhance your show.
Continuing our focus on Broadcast, Triangle's audio suite is designed to provide the optimum home theatre environment for audio record, mixing and screening on Sony's beautiful new XBR 65 inch 4K monitor.
Then the final two steps in the process — mastering and deliverables. Always standing behind our work, we've championed a three step, signed off QC process before any media leaves the facility . Closed captioning, Descriptive Video, Audio in any configuration, Conversions, Tape or Digital mastering, Project Archive and LTO, we do it all. We're spec'd and scoped for the tight European EBU standard which means no matter where you deliver, your master will stand up to global standards.
And behind it all, stand our people. The team at Triangle are among the best in the industry with proven backgrounds in post. We work individually and collectively, fluidly sharing insights and knowledge with each other, our clients and friends as we guide your project through Triangle and then back to you.
We look forward to seeing you soon.
Jay Prychidny is a multiple award-winning picture editor who has worked across a variety of genres. Most recently, he was an editor on the final four seasons of Orphan Black, and was promoted to the role of Post Producer for seasons 4 & 5. His editing on the Peabody, Hugo and Emmy-winning series was rewarded with a Canadian Screen Award in 2017, a Canadian Screen Award nomination in 2016, two DGC nominations and a CCE nomination. He also worked as a Producer, Director and Supervising Picture Editor on Family Channel's international hit, The Next Step, for which he was given a CCE award in 2014. Thanks to the huge popularity of The Next Step, Netflix produced a spin-off show called Lost & Found Music Studios, and Jay returned as a Consulting Producer and Supervising Picture Editor. He picked up a CCE nomination for the pilot episode in 2016. Prior to working in scripted television, Jay built his reputation in reality & documentary series, including Top Chef Canada, The Week the Women Went and Canada's Next Top Model, for which he won a Gemini and CCE award for best editing.
Brett Sullivan has edited and directed many award winning feature films and TV series. Ginger Snaps II: Unleashed (2004), his feature directorial debut was an incredible success critically and at the box office. His second feature, The Chair, an über low budget indie film, has been sold worldwide and received many international awards, including Best Director at the Canadian Film Festival and Best Feature at several other Festivals. A Christmas Horror Story was his third feature and is a fan favourite. Brett has directed many episodes of television including The Border, Flashpoint, Cracked, Lost Girl, Wynonna Earp, Frontier and Orphan Black. He has edited numerous features and over one hundred hours of television, receiving respective Genie and Gemini nominations in 2001 for Ginger Snaps and Lucky Girl. He won a Gemini Award for Best Picture Editing. Most recently, Brett won an inaugural Canadian Screen Award for Best Dramatic Editing for an episode of Flashpoint. Sullivan also attended the Director's Resident Programme at the Canadian Film Centre in 2001. Brett has several projects in development.
Gillian has had a diverse career editing feature films, MOWs, drama series, and documentaries, in a variety of genres. She has worked with many prominent and celebrated producers and directors in the Film and TV industry including David Shore, Moira Walley-Beckett, Naren Shankar, Mark Fergus, Vincenzo Natali, and Helen Shaver.
Gillian's editing credits include the highly acclaimed series, Orphan Black, for which she received two CSA Awards. She is the first Picture Editor to have won that award for two consecutive years for the same series. Her work on Orphan Black has also garnered her a DGC Award and two CCE Awards nominations. She has also earned a DGC nomination for Degrassi: The Next Generation, and a Gemini nomination for the series Todd & the Book of Pure Evil.
Some of her other credits include the series Anne, The Expanse, Houdini & Doyle, The L.A. Complex, and the feature films A Christmas Horror Story, for Copperheart Entertainment, and Compulsion, for Dimension Films.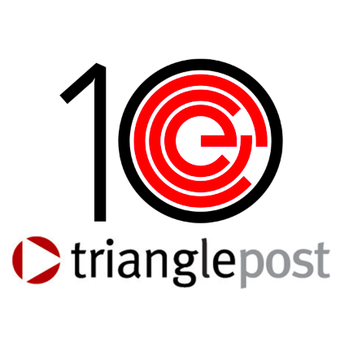 241 Spadina Ave, Toronto, ON M5T 2E2