Event Details
Join us on August 4th, 2020 for a conversation with Tom Cross, ACE.
We will discuss Tom's career journey from video store clerk to assistant editor to Oscar awarding winning editor as well as his collaboration with director Damien Chazelle on the films Whiplash, La La Land and First Man. With the anticipated release of No Time to Die we will for sure talk about what it was like working on the James Bond series . This conversation will end with a Q&A.
The event will be moderated by Sarah Taylor.
When: August 4th, 2020 - 3pm (MST)
Where: Online (make sure to register as we will email the ZOOM login details the day of the event)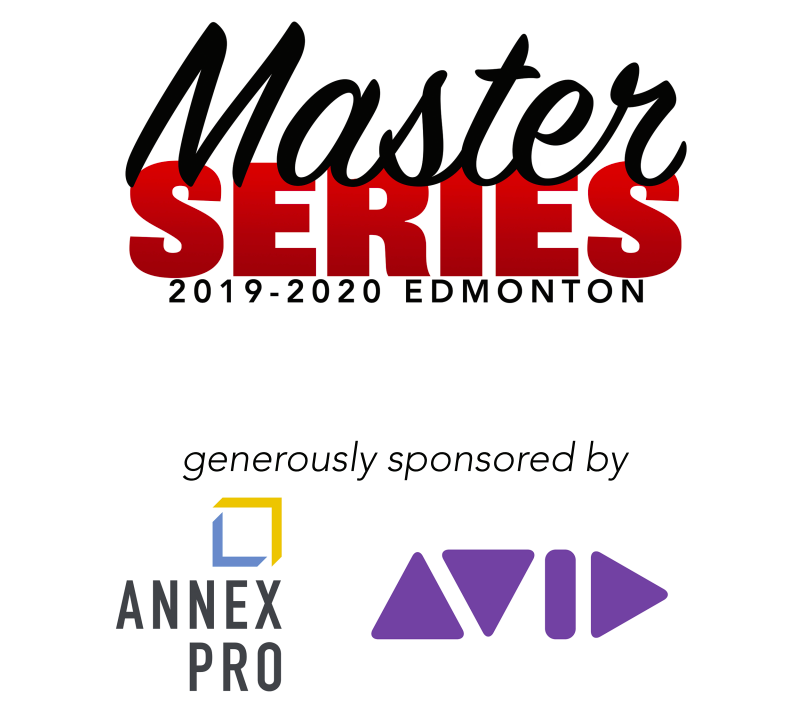 Tom Cross is a BAFTA and Academy Award winning film editor for his work on WHIPLASH.
He received his B.F.A. in Visual Arts from Purchase College and began working on commercials in NYC before transitioning to independent films. He edited Michel Negroponte's sci-fi documentary W.I.S.O.R. and then was an Additional Editor on James Gray's WE OWN THE NIGHT and TWO LOVERS. For director Travis Fine he edited THE SPACE BETWEEN and ANY DAY NOW.
Cross subsequently edited the short film version of WHIPLASH, for Director Damien Chazelle. Later, they collaborated on the feature film version which won the 2014 Sundance Audience Award and Grand Jury Prize. In addition to the best editing Oscar and BAFTA, Cross's work on the feature also received an Independent Spirit Award.
Cross received his second Academy Award and BAFTA nominations for Damien Chazelle's musical LA LA LAND. He went on to win the Critics Choice Award and ACE Eddie award for best editing.
Other credits include the comedy-drama JOY for David O. Russell, Scott Cooper's western HOSTILES, starring Christian Bale and Rosamund Pike and the 20th Century Fox musical THE GREATEST SHOWMAN (Directed by Michael Gracey).
Prior to working on NO TIME TO DIE with Editor Elliot Graham, he cut Damien Chazelle's FIRST MAN for Universal Pictures and Dreamworks. Cross's work on the Neil Armstrong movie received ACE Eddie and BAFTA nominations and eventually a Critics Choice Award for Best Film Editing.