Event Details
Join us on May 24th for: In Conversation with Mary Stephen, CCE. Born in Hong Kong and based in Paris, Mary Stephen has been working in narrative film and documentary for more than 30 years as an editor.
Her work has been screened internationally at Venice, Cannes, and Tribeca film festivals. Known for her decades-long collaboration with French filmmaker Eric Rohmer, she has worked in Europe and Asia on numerous award-winning feature documentaries and fiction including Tiffany Hsiung's The Apology, Lixin Fan's Last Train Home, Li Yang's Blind Mountain, Ann Hui's Our Time Will Come and the upcoming Love After Love.
This event will be moderated by Xi Feng.
(Where to watch: China Me, Last Train Home, Blind Mountain, Our Time Will Come - Prime, The Apology - Prime, Eric Rohmer Films - Criterion Channel)
When: May 24th - 12pm (EST)
Where: Online (make sure to register as we will email the ZOOM login details the day of the event)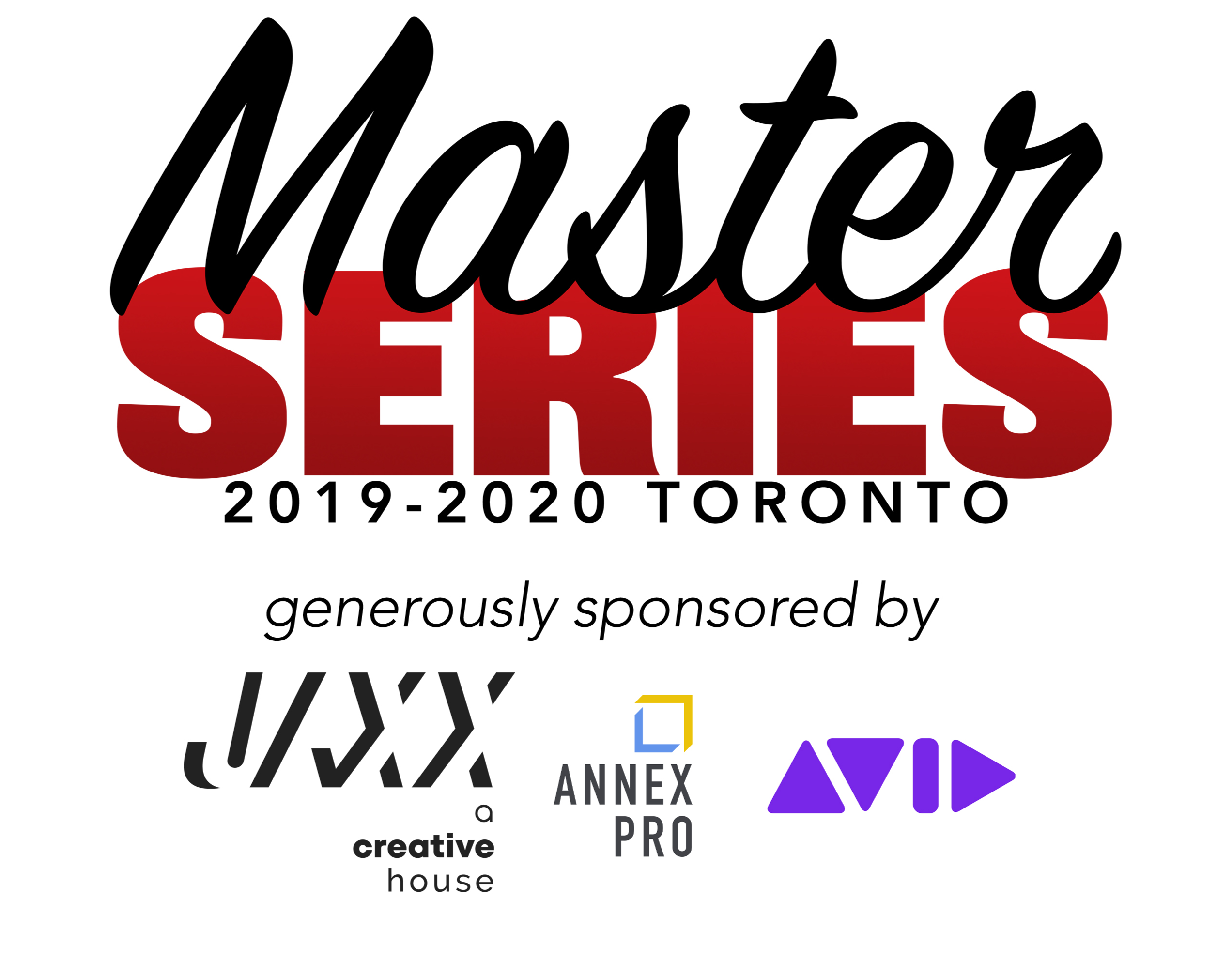 Mary Stephen has been working in narrative film and documentary for more than 30 years as an editor (for both narrative and documentary films), producer, supervisor and even composer.
Born in Hong Kong, Mary's family emigrated to Montreal in the later 1960s. After graduating in Concordia University in Communication Arts (specializing in Film, studying under Father O'Brien, John Buell and Charles Gagnon etc), Mary pursued a childhood dream to live in Paris by opting for a one-year exchange masters program where she met her mentor and director, French New Wave master Eric Rohmer, in the first month there. As a result, she made Paris her home from then on and subsequently collaborated for more than 25 years as film editor (and occasional co-composer of music) for Rohmer. Some of his films she worked on are: Les amours d'Astrée et Céladon (The Romance of Astrea and Celadon), Triple Agent, L'Anglaise et le Duc (The Lady and the Duke), Conte d'Automne (Autumn's Tale), L'Arbre, Le Maire et la Médiathèque (The Tree, the Mayor and the Mediatheque), Les Rendezvous de Paris (Rendezvous in Paris), Conte d'hiver (Winter Tale), Conte d'été (Summer Tale) and his collections of short films.
From the 2000's, she has worked a great deal with independent directors on several continents, mostly in Asia (mainland China, Hong Kong), Turkey, Canada, South Africa… some of the fiction films she edited (and sometimes helped produce) are Cogunluk/ Majority by Seren Yüce (Lion of the Future, Venice Film Festival), My Marlon and Brando by Hüseyin Karabey (Best New Narrative Filmmaker, Tribeca), Blind Mountain (Man Shan) by Li Yang (Un Certain Regard, Cannes), Shanghaï Strangers by Joan Chen, Do Not Forget Me Istanbul, omnibus film with 6 directors from the Baltic region : Hany Abou-Assad (Palestine), Aida Begic (Bosnia), Stefan Arsenijevic (Serbia), Stergios Niziris (Greece), Eric Nazarian ( Armenia), Our Time Will Come and the upcoming Love After Love by Ann Hui, etc.
Mary has been editing numerous award-winning documentaries, among them Buddha In Africa (2019, 90 min, South Africa) dir Nicole Shafer, The Apology (2015, 120 min, NFB Canada) dir. Tiffany Hsiung, L'Afrique vue par Ryszard Kapuscinski (2014, 52 min, Arte France) dir. Olga Prud'homme Farges, A Young Patriot, (2014, 105 min, France/China) and 1428 (2009, 120 min), dir. Du Haibin, The New Empire (2013, 3 hours in 3 parts, Arte France), dir. Jean-Michel Carré, Last Train Home (2009, 90 min, Canada/China, Joris Ivens Prize, IDFA), dir. Lixin Fan, China Me (2013, 90 min, Canada/France), dir. Michka Säal.

She was nominated for the Golden Horse Award, Hong Kong Film Awards, Independent Eye Award, Turkish Film Awards etc.
Mary continues her own filmmaking, with a latest short « The Memory of Water » and the doc-essay « Vision From The Edge: Breyten Breytenbach Painting The Lines».
She is particularly keen on helping shape narratives for emerging filmmakers making their 1st or 2nd films and half of her time is devoted to sharing what she has learned in her work, by seminars, masterclasses and workshops at institutions/festivals in Singapore, Hong Kong, Taiwan, Thailand, Turkey, teaching at La Femis in Paris, Griffiths University in Brisbane, Australia and China Academy of Arts in Hangzhou.
She is tutor/mentor in various production initiatives such as Cinema College of the Venice Biennale, A.N.D. (Asian Network of Documentary) in Busan, Yamagata Documentary Dojo, CNEX Documentary Workshop, and was member of jury at film festivals such as Locarno, Kerala, Fipa Doc, HKIFF Documentary competition, etc. Mary speaks and works in Cantonese, Mandarin, English and French. She is a member of the Academy of Motion Picture Arts and Sciences. In 2018 she was bestowed the title of Knight of the Order of Arts and Letters (Chevalier dans l'Ordre des Arts et des Lettres) by the French Ministry of Culture.
Mary lives in her dream city of Paris where she raised three children all working and thriving in the arts industries, as animation film director, architect, digital/paper designer.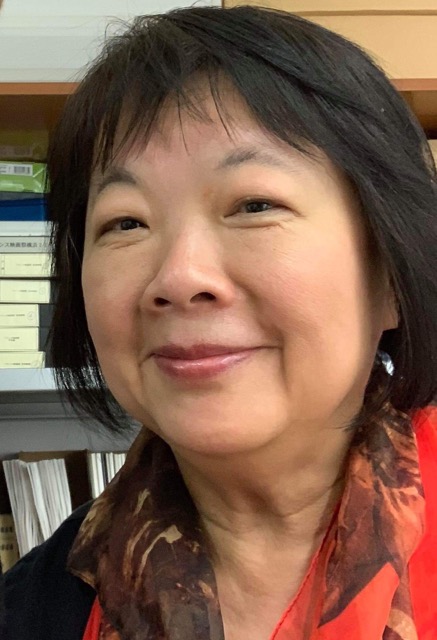 Xi Feng is a Chinese-Canadian film editor based in Montreal. Having lived in China, Canada and France, she has cultivated a unique blend of cultural and artistic sensitivity. Feng has worked as an assistant editor and editor on several award winning documentaries, including China Heavyweight, which premiered at the 2012 Sundance Film Festival; and the Crystal Bear winning short film Clebs, premiered at the 2020 Berlinale Generation 14 plus section. She's also an editor alumna of CFC 2019 and Berlinale Talents 2020.