Event Details
Join us on May 13th, 2020 for a ZOOM Q&A with Ken Filewych, CCE.
Ken has over 25 years of experience editing dramatic films, television series, documentaries, music video, commercials, lifestyle programs, news features and sports events.
He will talk about workflow and process with an emphasis on speed and why he thinks being fast is part of being a great editor.
This event will be moderated by our Podcast host and Edmonton resident, Sarah Taylor.
When: May 13th, 2020 - 5pm (MST)
Where: Online (make sure to register as we will email the ZOOM login details the day of the event)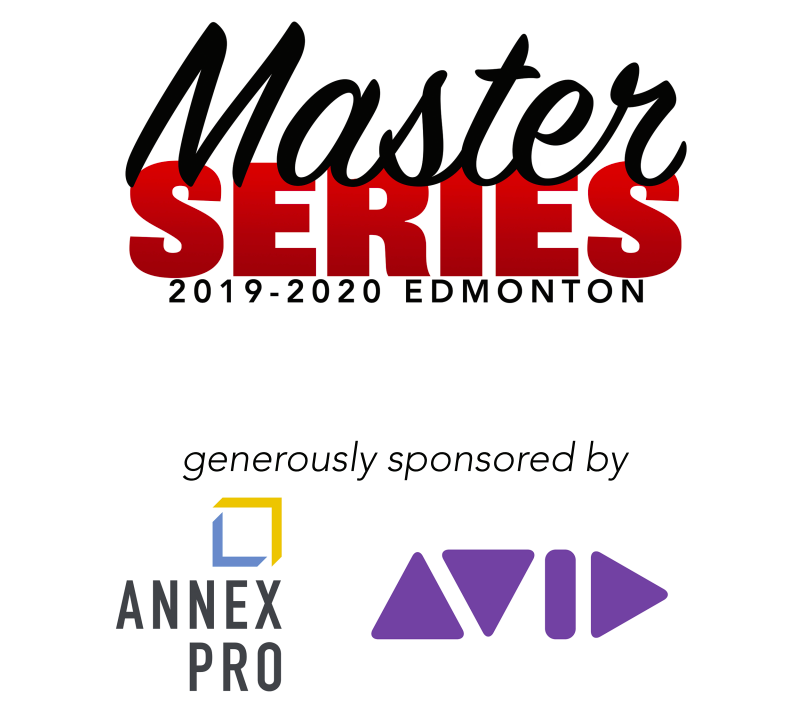 Ken's diverse career has included editing Joni Mitchell's ballet The Fiddle and the Drum, Tricia Helfer's Walk All Over Me and the legendary band the smalls reunion tour documentary Forever Is A Long Time. He has also cut over 100 episodes of Heartland - the longest running one hour drama in Canadian history on which he is currently serving as Supervising Picture Editor.
Besides editing, Ken has directed dramatic television, commercials and live sports events.
Ken is a founding board member of the Alberta Post Production Association (APPA). He was on the Southern Alberta Institute of Technology's (SAIT) Film & Video Production advisory board and has taught a variety of editing workshops. He has been a featured guest speaker at Calgary International Film Festival, Southern Alberta Institute of Technology, The Motion Picture Fine Arts Program at Red Deer College, Alberta College Art and Design (ACAD), Victoria School for Performing Arts, New University Television (NuTV, University of Calgary) and various Alberta Motion Picture Industries Association's (AMPIA) seminars.