Event Details
SOLD OUT
to go on our waitlist please email Alison
God's Plan, Hotline Bling, Nice for What - these music videos have hundreds of millions, if not billions of streams - and they're being cut right here in Toronto by Canadian editors.
Editors Laura McMillan, Raj Ramnauth, and Kat Webber will shed light on collaborating with world-renowned music video directors (Director X, Karena Evans) and the creative process behind some of the most watched clips on the web. Moderated by editor Jordan Hayles.
This event is open to CCE members only - however a CCE member can bring 1 guest for $10
Welcome and mingle from 6.30pm and Panel to begin at 7pm
With a critical eye and a discerning ear, Triangle consistently meets the most exacting of creative and technical standards. From the moment your project enters our facility, our team guides it through final finishing, colour, mix, mastering, and broadcast deliverables. We'll handle any one, or all of the post processes for you whether that be a single room rental, offline/production space with shared storage, or full service post.
For productions looking for fully supported offline post with shared storage capabilities, talk to us about our flex space tied to project rate budgeting. Ramp up and down with the security of knowing your workflow is always fully supported.
For final post, Triangle offers six matched finishing suites running Avid Symphony and FCP, all optimized in size and functionality. This provides enormous flexibility to accommodate multiple projects and tight deadlines.
For colour grading, our colourists operate three platforms; Autodesk's Lustre, Baselight for Avid, and DaVinci Resolve. Unparalleled in the industry, the Lustre brings a depth of story-telling tools to your project through colour and light, allowing us to bring archive and recreations or even a simple interview to cinematic glory. Baselight and Resolve also bring documented strength to any project, giving us the freedom to push beyond a basic balance and truly enhance your show.
Continuing our focus on Broadcast, Triangle's audio suite is designed to provide the optimum home theatre environment for audio record, mixing and screening on Sony's beautiful new XBR 65 inch 4K monitor.
Then the final two steps in the process — mastering and deliverables. Always standing behind our work, we've championed a three step, signed off QC process before any media leaves the facility . Closed captioning, Descriptive Video, Audio in any configuration, Conversions, Tape or Digital mastering, Project Archive and LTO, we do it all. We're spec'd and scoped for the tight European EBU standard which means no matter where you deliver, your master will stand up to global standards.
And behind it all, stand our people. The team at Triangle are among the best in the industry with proven backgrounds in post. We work individually and collectively, fluidly sharing insights and knowledge with each other, our clients and friends as we guide your project through Triangle and then back to you.
We look forward to seeing you soon.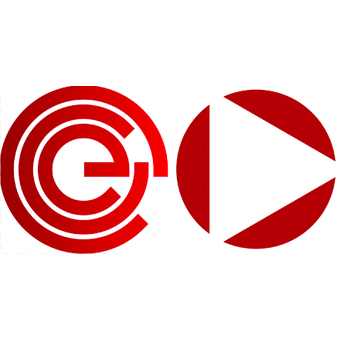 241 Spadina Ave, Toronto, ON M5T 2E2