Event Details
Event is SOLD OUT - please email Alison to go on the waitlist.
A day-long conference on the art and craft of editing.
Featuring: Wendy Hallam Martin, CCE (The Handmaid's Tale), Justin Lachance and Véronique Barbe (Big Little Lies), D. Gillian Truster, CCE (Anne),
Richard Comeau, CCE (Polytechnique), Michéle Hozer, CCE (Shake Hands with the Devil), Mike Munn, CCE (Stories We Tell), Nick Hector, CCE (Sharkwater: Extinction)
Matt Hannam, CCE (Swiss Army Man), Stephen Philipson, CCE (American Gods), Andrew Coutts (Star Trek: Discovery),
The four panels are Behind the Cut with Richard Comeau, CCE, Crossing the 49th, Documentary Confidential and TV Editing in the Golden Age
On February 10th, the Canadian Cinema Editors is very excited to provide our membership with the first day-long symposium on the art and craft of film and television editing. In assembling this event it has been a huge priority of ours to strive for gender parity, and it is our assurance that this year's panels and moderators were arranged based on our best efforts to achieve this equality.
We are dedicated to the incredible community of editors and filmmakers that make up our membership, and it is of the utmost importance that everyone feel welcome regardless of gender, ethnicity or sexual orientation. It is our promise at the CCE that we will continue to take steps to insure our events reflect the diversity of our community.
Finally, our audience is at the foreground of any event, and it is our hope that its members will reflect our diversity of voices. We sincerely look forward to seeing all of you at this exciting milestone for the Canadian Cinema Editors.
Purchase your Ticket - $100 for CCE member, $75 for Student CCE member and $150 for non member
Join the CCE to get the member only EditCon ticket price (membership price is pro-rated based on the time of year that you join)
8:30-9:30 Registration, light breakfast and coffee/tea
9:30 Welcome Message
9:45 Documentary Confidential
11:30 TV Editing in the Golden Age
1:30 Lunch
2:30 Behind the Cut
4:15 Crossing the 49th
6:00 After Party
With Thanks to our EditCon Sponsors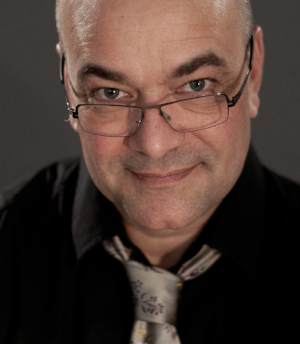 Based in Montréal, Richard has been editing since the early nineties. He won the Genie Award for Best Editing two years in a row, for The Necessities of Life in 2008 and Polytechnique in 2009. He also won the Jutra Award for Gabrielle (2013) and was nominated for My Internship in Canada (2016), and won a CSA for Two Lovers and a Bear (2017).
As part of this masterclass, Richard will be discussing his work on Polytechnique, War Witch, and Eye on Juliet (which recently won the Best Film at the Venice Film Festival's Giornate degli Autori section)
Join Wendy Hallam Martin CCE (The Handmaid's Tale), Justin Lachance & Véronique Barbe (Big Little Lies) and D.Gillian Truster CCE (Anne), as they discuss their work on some of the most impressive series of 2017.
What is it like to collaborate with television's finest creators? How does Jean- Marc Vallée work with his editors, having been one himself? What's it like to cut the performance of a National Treasure? How does it feel to share your Emmy onstage with Margaret Atwood?
The panel will examine the editor's contribution in creating original, provocative and beautifully made television.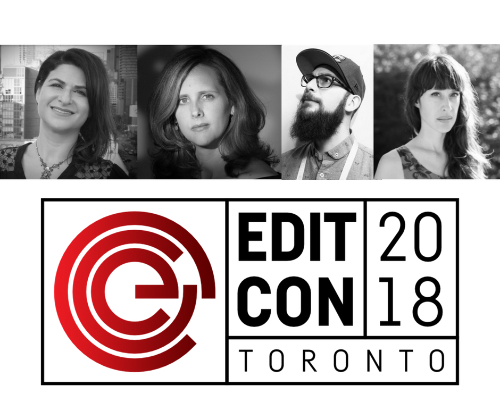 Join panelists Matthew Hannam, Stephen Philipson, and Andrew Coutts as they discuss the ups and downs of working in the US. As the Canadian and American film industries become more intertwined, what challenges and opportunities arise for Canadian editors wishing to work south of the border? How does the work differ? How is it the same? For those who wish to remain in the land of Mounties and free medicare, what can we learn from our American editor friends? This panel will examine the creative and practical concerns of working down there versus working up here.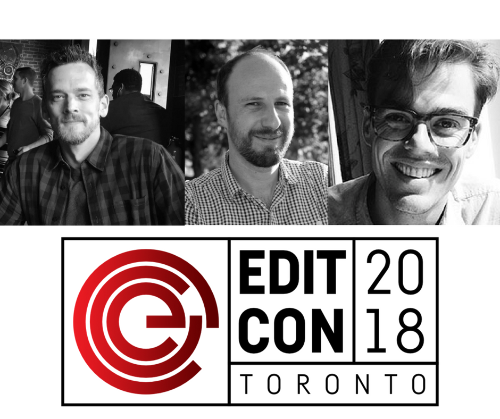 Narrative, character & emotion -- how do we as storytellers bring these elements to an audience in a compelling and dramatic way? In documentary filmmaking, there are the added challenges of ethics, honesty, and "truth," in however we are able to define them for ourselves. Editors in doc have such a deep involvement in shaping the films that they can become credited co-directors or co-writers. Join us as our panel (Mike Munn CCE, Michèle Hozer CCE & Nick Hector CCE) explores the profound level of authorship editors can have in crafting a documentary.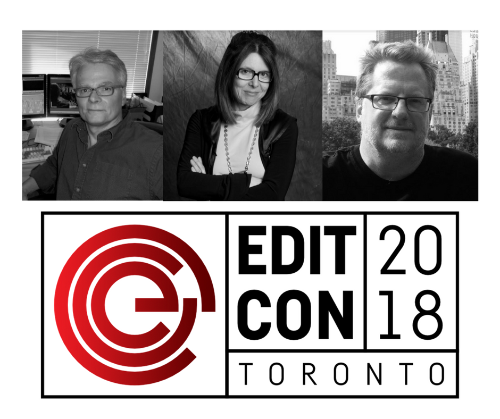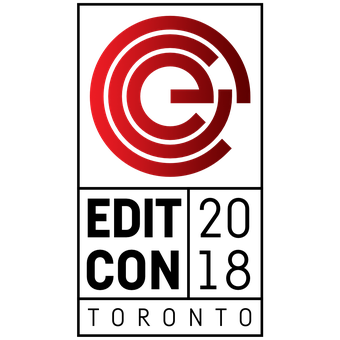 350 King St W, Toronto, ON M5V 3X5