Event Details
Join us on Thursday, May 30th, 2019 for an evening celebrating excellence in editing film, television and new media at the Delta Hotel, Toronto.
Cocktails will begin at 6pm, dinner served at 7:30pm
TICKET SALES WILL END ON MAY 10, 2019. There are no tickets sold at the door, as all meals must be ordered in advance.
**If you are a sponsor, please email info@cceditors.ca to receive your coupon code
If you are not a member of the Canadian Cinema Editors, but would like to become a member (and buy tickets at members prices) JOIN HERE – you will receive a confirmation email first, and then once payment is received you can purchase your tickets at members pricing ($85 instead of $115).
Please note: Members can only buy members priced tickets for themselves. Friends and family should be purchased as non-members.
Nominated CCE members can bring 1 guest at a discounted rate, email for the code.
Please also include all names of those you would like to sit with (even if you are buying tickets in the same transaction, include all names as tickets purchased together don't always stay together when we export the information.)
Best Editing in Animation
Annellie Samuel - Magic School Bus, rides again: I Spy with my Animal Eyes
Hart Snider - Shop Class
Stephanie Duncan, Jason Cohen & Lee Maund - Hotel Transylvania: Fangceanera
Tom Berger - Paw Patrol: Mighty Pups
Tom Berger - Space Between Stars
Best Editing in Documentary- Short Form
Colin Waugh - Ha Ling Peak
Giorgio Saturnino & Louis Saturnino - CBC Olympic Journey : Virtue & Moir, Roxanne
Greg Ng - Finding Big Country
James Blockland - Year of the Gun
Michèle Hozer, CCE - In Search of a Perfect World
Best Editing in Feature Documentary
Annie Jean - Ziva Postec, la monteuse derriere le film Shoah
Eugene Weis - Metamorphosis
Hart Snider & Maxine Shewan - Botero
Nick Hector, CCE - Sharkwater Extinction
Patrick Carroll - Letter From Masanjia
Best Editing in Feature Film
Dev Singh - Ghostland
Greg Ng - At First Light
Lara Johnston - Mouthpiece
Sabrina Pitre - Freaks
Simone Smith - Firecrackers
Best Editing in TV Drama
D. Gillian Truster, CCE - Anne with an E: I Protest Against Any Absolute Conclusion
Justin Lachance, Véronique Barbe, Dominique Champagne, Maxime Lahaie, Émile Vallée, Jai M. Vee - Sharp Objects: Milk
Pia Di Ciaula, CCE - The Crown: Episode Nine - Paterfamilias
Stephen Philipson, CCE - Anne with an E: Youth is the Season of Hope
Wendy Hallam Martin, CCE - The Handmaid's Tale: Episode 201 June
Best Editing in Docu-series/Factual
Cameron Nixdorf & Gordon Thorne, CCE - Vacations Of The Brave: Mandy & Joe
Clark Masters & David Mitchell - Mister Tachyon: Can Mother Nature Heal Us?
Danny Palmer - Steel Town Down
Ian Sit - In the Making: Lido Pimienta
Steve Taylor - Hip-Hop Evolution: The Southern Way
Best Editing in MOW/Mini-Series
Eric Goddard, CCE - The Truth About Christmas
Lisa Grootenboer, CCE - Believe Me: The Abduction of Lisa McVey
Luis Lam - Deadly Deed: A Fixer Upper Mystery
James Patrick - Caught
Pia Di Ciaula, CCE - A Very English Scandal
Best Editing in Reality/Competition/Lifestyle
Andrew Gurney, Al Manson, Jonathan Dowler, Clare Elson, Seth Poulin & Jordan Wood - Top Chef Canada: Finale Four Ways
Jonathan Dowler, Ryan Monteith, Owin Lambeck, Jordan Wood, Michael Tersigni, CCE & Craig Anderson - The Amazing Race: The Battle of the Two Courtney's
Jorge Parra - Still Standing Season 4: Huntingdon
Michael Tersigni, CCE, Mike Scott, Elianna Voskakis & Ryan Monteith - Top Chef Canada: Que Rico
Mike Scott, Michael Tersigni, CCE, Elianna Voskakis & Ryan Monteith - Top Chef Canada: Wine of the Tiger
Best Editing in Short Film
Holly Pavlik - Camping Trip
Isabelle Malenfant, CCE - The Lure Of The Deep (Une jeune fille et la mer)
Rachel Guergis - Small Fish
Teresa Hannigan, CCE - I Beat Up My Rapist
Thom Smalley - Likeness
Best Editing in Web Based Series
Ashley Brook, Kyle Cucco & Josef Beeby - Canadiana: The Love Triangle That Brought Down Quebec
Christine Armstrong - Kristal Clear 107: Only with Heart
Graham Withers - True North: Cordel 1 - Trust The Process
Lindsay Allikas - Rambling: Eileen Myles
Shelley Therrien - Ghost BFF
Best Editing in TV Comedy
Dev Singh - Little Dog: Ep 107
John Nicholls - Little Dog: Ep 102
Kye Meechan - Dirk Gently's Holistic Detective Agency: Two Broken Fingers
Matthieu Bouchard & Dominic Montplaisir - Leo: Episode 1
Matthieu Bouchard & Oliver Binette - Like-Moi: Ep 24
Best Editing in Family: MOW, Live Action
Courtney Goldman - Odd Squad: World Turned Odd (1 hour special)
James Hebbard - The Big Fun Crafty Show: EP 101 - Robot
Lisa Robison, CCE - Zombies
Meagan Oravec - Scout and the Gumboot Kids: The Case of the Cracking Sky
Nicholas Wong - Holly Hobbie: EPS104 The Pickle Princess

PLATINUM
Sim
Jam Post
GOLD
Annex Pro/Avid
Boris FX
Deluxe
eOne
Finalé Post
IATSE 891
Insight Productions
MELS
Meridian Artists
Rolling Pictures
Take 5
Technicolor
Triangle Post
Vanguarde Artists
SILVER
Breakthrough Entertainment
Canadian Film Centre
Eggplant
Redlab
BRONZE
APM Music
Cameron Pictures
Integral Artisits
Nomadic Pictures
Oven-Roasted Organic Chicken Breast (GF) Corn and Goat Cheese Roesti, Roast Vegetables, Spiced Chicken Jus
Baked Atlantic Salmon Oscar Style (GF) Asparagus and Fennel Salad, Dressed New Potatoes, Tarragon Vin Blanc
24-Hour Braised Angus Short Rib (GF) Yukon Gold Purée, Confit Cipollini Onions, Garlic and Peas, Juniper Jus
Baked Corn and Yucca Tart (V) (GF) Tomato Coulis, Roast Vegetables, Arugula Salad
The CCE are holding a raffle for LA EditFest. The prize will include:
EditFest admission
Flight: Friday to Monday (departure from a Canadian City)
Transportation to/from Hotel (taxi) - each way
Hotel Accommodation
Per Diem
**The CCE raffle will also include 4 additional prizes supplied by Boris Fx and Annex Pro/Avid (1 year subscription to Sapphire, Mocha and Continuum, plus 1 copy of Avid Media Composer) (5 tickets drawn in total)
CCE Rules
1 - In order to qualify you must purchase an official raffle ticket.
2 - All nominees will receive 1 raffle ticket per nomination (2 tickets per nomination if you are a CCE member) (student merit recipients are not included in this group)
3 - Winner to be drawn at the 2019 CCE Awards
4 - Prize is transferable
5 - No cash value (prize can not be claimed as cash)
6 - You don't need to be in attendance at the awards to claim the prize.
Richard Millen won the CCE Raffle in 2018, read about his experience at EditFest here
Jonathan Dowler won the DGC Ontario raffle in 2017, read about his experience at Editfest here
Andrew Gordon Macpherson won the CCE raffle in 2017, read about his experience at Editfest here
Jonathan Eagan won the DGC Ontario raffle in 2016, read about his experience at Editfest here
Alex Das won the CCE raffle in 2016, read about his experience at Editfest here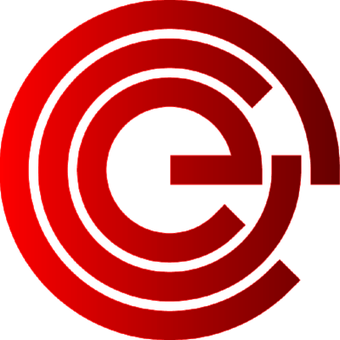 Delta Hotel, Lower Simcoe St, Toronto, ON, Canada