Event Details
Join us on Thursday, May 31st, 2018 for an evening celebrating excellence in editing film, television and new media at the Delta Hotel, Toronto.
Cocktails will begin at 6pm, dinner served at 7:30pm
TICKET SALES WILL END ON MAY 10, 2018. There are no tickets sold at the door, as all meals must be ordered in advance.
**If you are a sponsor, please email info@cceditors.ca to receive your coupon code
If you are not a member of the Canadian Cinema Editors, but would like to become a member (and buy tickets at members prices) JOIN HERE – you will receive a confirmation email first, and then once payment is received you can purchase your tickets at members pricing ($80 instead of $110).
Please note: Members can only buy members priced tickets for themselves. Friends and family should be purchased as non-members.
Nominated CCE members can bring 1 guest at a discounted rate, email for the code.
Please also include all names of those you would like to sit with (even if you are buying tickets in the same transaction, include all names as tickets purchased together don't always stay together when we export the information.)
Best Editing in Animation
Annellie Samuel - Magic School Bus, Rides Again: Space Mission Selfie
Dan Lee, Noah Yates & Doug Appeldoorn - Wishfart: We Can Eat Sand/We Are Cheetah Face
Paul Hunter & Lesley Mackay Hunter - The Nut Job 2
Pete Watson, CCE, Jon Hutton & Vish Hansa - Napkin Man: Go With The Flow
Stephanie Duncan, Jason Cohen & Lee Maund - Hotel Transylvania: Adventures in Vampiresitting
Best Editing in Documentary- Short Form
Alan Flett - Inseparable: Ten Years Joined At The Head
Katie Chipperfield - NUUCA: Field of Vision
Luke Sargent - The Love Songs of Oedipus Rex
Thom Smalley - Prince's Tale
Tiffany Beaudin - On My Way Out: The Secret Life of Nani and Popi
Best Editing in Feature Documentary
Andres Landau - Unarmed Verses
Cathy Gulkin, CCE - In The Name of Your Daughter
Eamonn O'Connor - My Enemy, My Brother
Jean-Denis Rouette - Shut Up And Say Something
Hart Snider & J.R. Mackie - I Am Heath Ledger
Best Editing in Feature Film
Chris Mutton & Erin Gulas - Luba
Duff Smith - Sweet Virginia
Isabelle Malenfant, CCE - Pieds nus dans l'aube
Jane MacRae & Kye Meechan - 22 Chaser
Michael Pierro - Room For Rent
Best Editing in ½ Hour Scripted
Aren Hansen - Kim's Convenience: Ep210 Janet's Boyfriend
Ehren Davis & Dean Soltys - Mr.D: Ep 711 Insiders Look
Gordon Rempel, CCE - Mech-X4 (Vs the Dark Night)
Robert de Lint - Kim's Convenience: Ep213 A Handy Graduation
Trevor Ambrose, CCE - Schitt's Creek: Singles Week
Best Editing in Docudrama/Docu-series
Cathy Gulkin, CCE & Paul Winestock, CCE - We Are Canada: Ep5
Greg Ng - The Wrestlers: The Next Wave of Mexican Luchadores
James Yates - Arctic Secrets: Rhythm of the Bay
Rob Chandler - Mayday Season 17: Ep4 Explosive Proof
Steven Budd & Ben Kaplan - Tattoo Age: Ed Hardy
Best Editing in MOW/Mini-Series
Daniel Sadler - Cardinal: Blackfly Season - Red
Duncan Christie - Mary Kills People: Fatal Flaw
Lisa Grootenboer, CCE - Mary Kills People: The Means
Matthew Anas - Cardinal: Blackfly Season - Toof
Ron Wisman SR, CCE - Flint
Best Editing in 1 Hour Scripted
Aaron Marshall - Vikings: Moments of Vision Ep510
Christopher Donaldson, CCE - The Handmaid's Tale: Birth Day
D. Gillian Truster, CCE - Anne: Remorse in the Poison of Life Ep106
Jay Prychidny, CCE - Orphan Black: To Right the Wrongs of Many
Wendy Hallam Martin, CCE - The Handmaid's Tale: Late
Best Editing in Reality/Competition/Lifestyle
Allan Hughes, Miles Davren & Jared Bryer - Masterchef Canada (Ep408 - Auberge Anniversary)
Al Manson, Jonathan Dowler, Andrew Gurney, Baun Mah, Mike Scott, Kyle Martin & Seth Poulin - Top Chef Canada: All Stars (Ep5059 Lock It Up! IT's the Finale!)
Cynthia Flengeris, Michael Tersigni, Kyle Martin & Jonathan Dowler - Top Chef Canada: All Stars (Ep5050 All-Stars Assemble)
Michael Tersigni, Jonathan Dowler, Kyle Martin & Cynthia Flengeris - Top Chef Canada: All Stars (p5056 Ice Cream, You Scream, All Aboard!)
Michael Tersigni, Jonathan Dowler, Wesley Finucan, Cynthia Flengeris, David Yenovkian & Clare Elson - The Amazing Race Canada (Ep501 Who Wants To Be The Python?)
Best Editing in Short Film
Alexander Farah & Paolo Kalalo - Cypher
Holly Pavlik - The Ultimate Thief
Lisa Jane Robison, CCE - The Black Ghiandola
Maureen Grant - L'Audition
Mike Banas, CCE - It's Not What you Know
Best Editing in Web Based Series
Ashley Brook, Josef Beeby & Kyle Cucco - Canadiana: The Bizarre History of O'Canada
Lauren Brandon - The Next Step - The Off Season: Riley's Dance
Lisa Barley - Backstage: Studio Pass - Montreal
Simone Smith - That's My DJ: The Finale
Thom Smalley - Played: Ep06 Level Up
PLATINUM
Deluxe
SIM Group
GOLD
Applied Electronics Limited/Avid
Boris FX
CFC
eOne Entertainment
IATSE Local 891
JAM Post
MELS Studio
Meridian Artists
Red Square Motion
Take 5 Productions
Technicolor
Triangle Post
SILVER
Eggplant Picture & Sound
Indira Tara PR
Redlab
Vanguarde Artists
BRONZE
APM Music
Finale

Oven Roasted Organic Chicken Breast - corn and goat cheese roast, roast vegetables and spiced chicken jus
Oven Baked Atlantic Salmon - warm crushed potatoes and lobster salad, sauce vierge
Grilled 7oz Angus Tenderloin and Jumbo Shrimp - parsnip puree, caramelized onion and potato pave, roast vegetables and cabernet jus
Baked Corn and Yucca Tart - tomato coulis, roast vegetables and arugula salad
The CCE are holding a raffle for LA EditFest. The prize will include:
EditFest admission
Flight: Friday to Monday (departure from a Canadian City)
Transportation to/from Hotel (taxi) - each way
Hotel Accommodation
Per Diem
**Additional prizes for the CCE raffle include Boris Fx (1 year subscription to Sapphire, Mocha VR, Mocha Pro and Continuum) 5 tickets in total drawn by the CCE
CCE Rules
1 - In order to qualify you must purchase an official raffle ticket.
2 - All nominees will receive 1 raffle ticket per nomination (2 tickets per nomination if you are a CCE member) (student merit recipients are not included in this group)
3 - Winner to be drawn at the 2018 CCE Awards
4 - Prize is transferable
5 - No cash value (prize can not be claimed as cash)
6 - You don't need to be in attendance at the awards to claim the prize.
Jonathan Dowler won the DGC Ontario raffle in 2017, read about his experience at Editfest here
Andrew Gordon Macpherson won the CCE raffle in 2017, read about his experience at Editfest here
Jonathan Eagan won the DGC Ontario raffle in 2016, read about his experience at Editfest here
Alex Das won the CCE raffle in 2016, read about his experience at Editfest here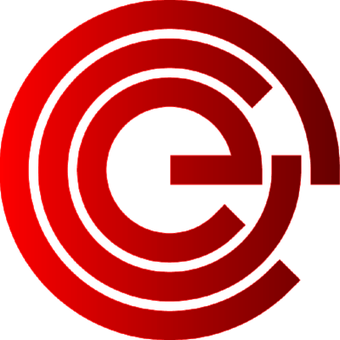 Delta Hotel, Lower Simcoe St, Toronto, ON, Canada