Event Details
Best Editing in Animation
Meilleur montage d'un film d'animation
Isabelle Malenfant, CCE - The Procession
Joycelyn Poon & Brian Karn - The Most Magnificent Thing
Kevin Pavlovic, David Ian Salter, Ellory VanDooyeweert & Emma DuPell - The Addams Family
Lesley Mackay Hunter - Arctic Dogs
Orion McCaw, Gina Pacheco & Michael Hillmer - Carmen Sandiego: The Daisho Caper
Best Editing in Documentary Feature
Meilleur montage d'un long métrage documentaire
Carole Larsen - She Walks With Apes
Cathy Gulkin, CCE & Kathryn Lyons - Margaret Atwood: A Word after a Word after a Word is Power
Danny Palmer - Rat Park
Eamonn O'Connor & Daniel Roher - Once Were Brothers: Robbie Robertson and The Band
Nick Hector, CCE - Prey
Best Editing in Documentary Short Form
Meilleur montage d'un court métrage documentaire
Clark Masters & Chelsea Bennett - White Noise
Kyle Sanderson - Pugly
Rachel Guergis - This Ink Runs Deep
Robert Swartz - The Impossible Swim
Sonia Godding Togobo - Mr Jane and Finch
Best Editing in Docu-series/Docu-drama/Factual
Meilleur montage d'une série documentaire, d'un docudrame ou d'un divertissement factuel
Cameron Nixdorf - Vacations of the Brave: Tamika &Cleve
Dave McMahon - Hip Hop Evolution: Pass the Mic
Peter Denes - Children of the Snow: The Darkest Winter
Ben Kaplan & Clark Masters - Dark Side of the Ring: The Last of the Von Erichs
Steve Taylor - Hip Hop Evolution: The Dirty South
Best Editing in Family - Series or MOW, Live Action
Meilleur montage d'une télésérie ou d'un téléfilm familial
Daniel Sadler - Northern Rescue: Making Lemonade
Lauren Brandon - Holly Hobbie: A Whole New Holly
Lee-ann Cass - Christmas Chalet
Michelle Szemberg - Northern Rescue: Qué Sera
Sabrina Pitre - Kim Possible
Best Editing in Feature Film
Meilleur montage d'un long métrage
Amélie Labrèche, Myriam Verreault & Sophie Leblond - Kuessipan
Carina Baccanale & Cedric Coussy - Jouliks
Isabelle Malenfant, CCE - Fabuleuses
Véronique Barbe, CCE & Aisling Chin-Yee - The Rest of Us
Yvann Thibaudeau - Target Number One
Best Editing in Lifestyle / Competition / Reality/
Meilleur montage d'une émission style de vie, d'une compétition ou d'une téléréalité
Andrew Gurney - Blown Away: Dual Intent
Andrew Gurney, Mike Scott & Michael Tersigni, CCE - The Brigade: Race to the Hudson,All or Nothing
Jonathan Dowler, David Yenovkian, Lisa Barley, Olivia Shin & Michael Tersigni, CCE - The Amazing Race Canada: Clamageddon Continues
Michael Tersigni, CCE & Andrew Gurney - The Brigade: Race to the Hudon, Against the Current
Mike Scott - Blown Away: Body Parts
Best Editing in Television Comedy
Meilleur montage d'une série humoristique
Aren Hansen - Kims Convenience: Cutie Pie
Christopher Minns - Cavendish: House of Wax
John Nicholls, CCE - Little Dog: Round Eight
Jonathan Eagan - Workin' Moms: Birth Daze
Matthieu Bouchard & Olivier Binette - Like-Moi: Episode 35
Best Editing in Television Drama
Meilleur montage d'une série dramatique
Ana Yavari - The Handmaid's Tale: Witness
Carina Baccanale - Les Pays d'en haut: #37
Christopher Donaldson, CCE - The Handmaid's Tale: Night
D. Gillian Truster, CCE - Anne with an E: A Strong Effort of the Spirit of Good
Wendy Hallam Martin, CCE - The Handmaid's Tale: Mayday
Best Editing in Television Movie/Mini-Series
Meilleur montage d'un téléfilm ou d'une minisérie
James Ilecic - The College Admissions Scandal
Lara Mazur, CCE - The Knight Before Christmas
Matthew Anas - Cardinal: By The Time You Read This: Sam
Richard Rotter - Damaged
Stephen Roque - Mary Kills People: Wolf, Meet Henhouse
Best Editing in a Short Film
Meilleur montage d'un court métrage
Amélie Labrèche - Jaeborn by Numbers
Mahi Rahgozar - Wiisgaapte (Bitter Smoke)
Maureen Grant - It's Nothing
Pauline Decroix - Ma Dame au Camélia
Yvann Thibaudeau - Delphine
Best Editing in Webseries / Digital Content
Meilleur montage d'une websérie ou d'un contenu numérique
Ben Lawrence - Tokens: Episode 3
Colin Waugh - Renewable: Youth for Climate
Micah Rix-Hayes - The Ninth: The Balk
Sam Thomson & Thom Smalley - Save Me Season 2: Birdie's End
Thom Smalley & Sam Thomson - Save Me Season 2: Animal
Tickets will go on sale in early fall.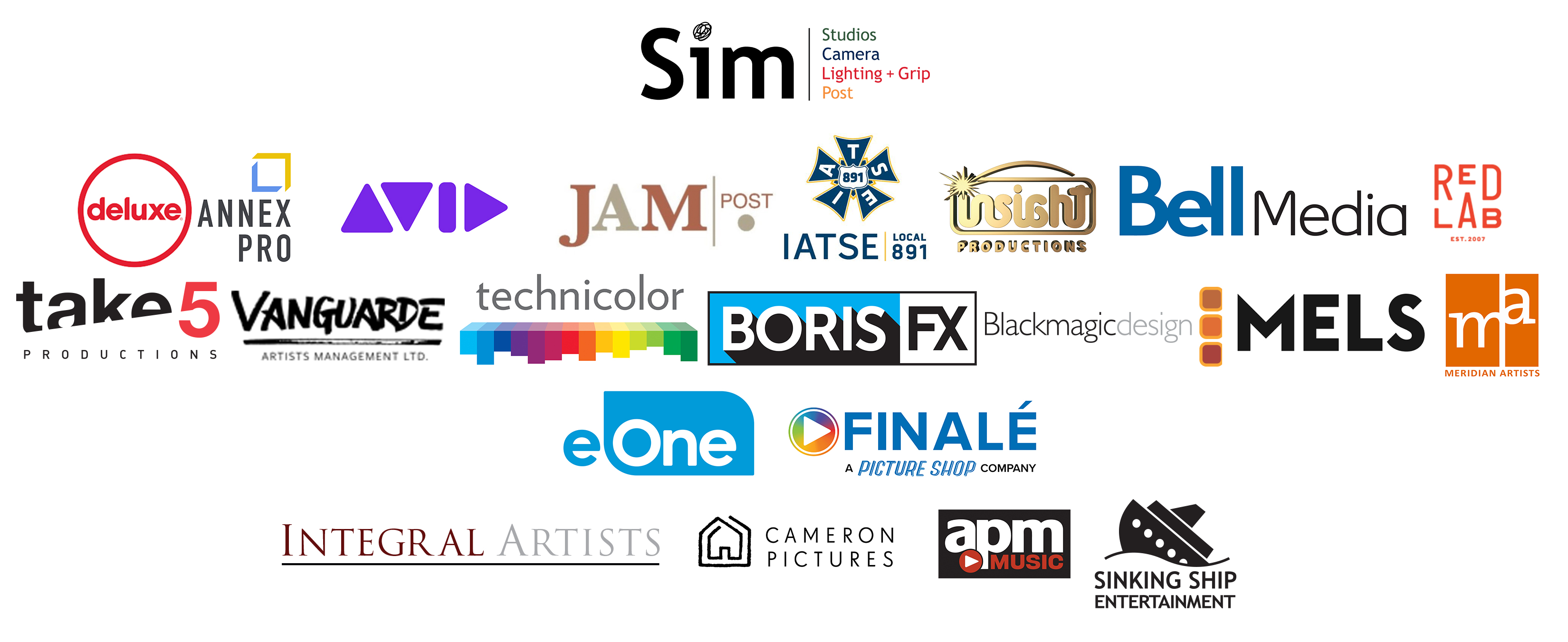 PLATINUM
SIM
GOLD
Annex Pro/AVID
Bell Media
Blackmagic Design
Boris FX
Deluxe
IATSE 891
Insight Productions
JAM Post
MELS
Meridian Artists
Red Lab
Take 5
Technicolor
Vanguarde Artist Management
SILVER
eOne
Finalé: A Picture Shop Company
BRONZE
APM Music
Camerson Pictures
Integral Artists
Sinking Ship Entertainment
Stay Tuned for our 2020 Menu!
Until June 30th, 2020
Buy your tickets now and we will double your entry.
Buy 1 get 2, buy 3 get 6, buy 6 get 12!
The CCE will also be donating a portion of the proceeds from raffle ticket sales to INDSpire.
The CCE are holding a raffle for LA EditFest. The prize will include:
EditFest admission
Flight: Friday to Monday (departure from a Canadian City)
Transportation to/from Hotel (taxi) - each way
Hotel Accommodation
Per Diem
**Due to what is happening in the world and the uncertainty of what will be happening with travel and other events, the LA EditFest main prize will be for LA EditFest 2021.
**The CCE raffle will also include additional prizes supplied by Blackmagic Design, Boris Fx and Annex Pro/Avid (! Blackmagic Design Editor Keyboard, 1 copy of Davinci Resolve Studio, 1 year subscription to Sapphire, Mocha and Continuum, plus 1 copy of Avid Media Composer)
CCE Rules
1 - In order to qualify you must purchase an official raffle ticket.
2 - All nominees will receive 1 raffle ticket per nomination (2 tickets per nomination if you are a CCE member) (student merit recipients are not included in this group)
3 - Winner to be drawn at the 2020 CCE Awards
4 - Prize is transferable
5 - No cash value (prize can not be claimed as cash)
6 - You don't need to be in attendance at the awards to claim the prize.
7 - LA EditFest prize will be for the 2021 event.
Nick Wong won the CCE Raffle in 2019, read about his experience at EditFest here
Richard Millen won the CCE Raffle in 2018, read about his experience at EditFest here
Jonathan Dowler won the DGC Ontario raffle in 2017, read about his experience at Editfest here
Andrew Gordon Macpherson won the CCE raffle in 2017, read about his experience at Editfest here
Jonathan Eagan won the DGC Ontario raffle in 2016, read about his experience at Editfest here
Alex Das won the CCE raffle in 2016, read about his experience at Editfest here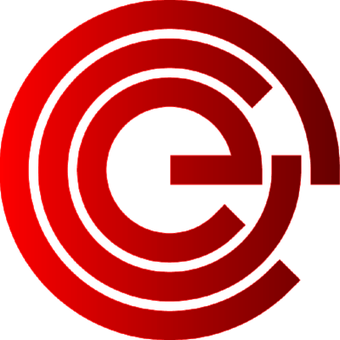 Delta Hotel, Lower Simcoe St, Toronto, ON, Canada