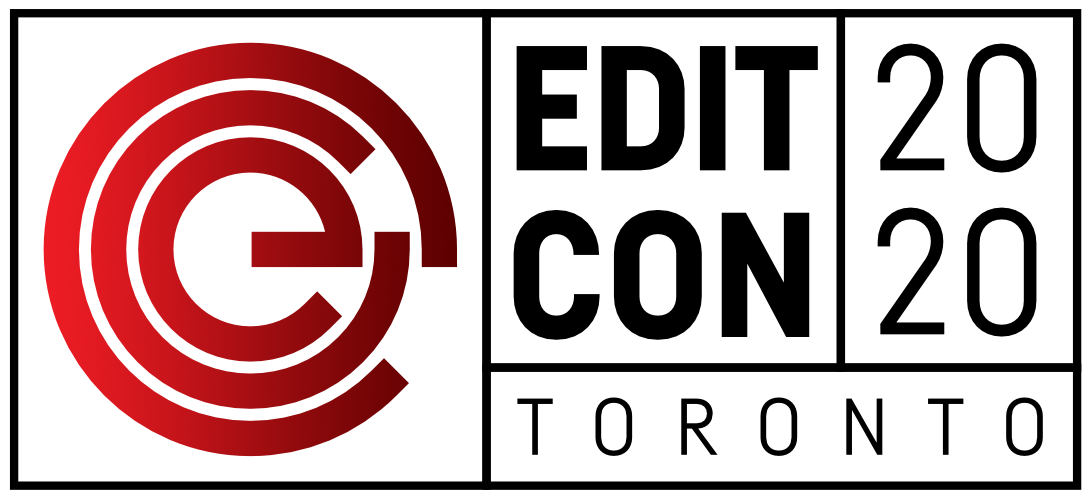 WIN A TRIP TO EDITCON 2020!!!
The CCE is holding a raffle for a trip to the third annual EditCon in Toronto! For a chance to win, submit the member content listed below. Whether or not you win the prize, you will still be featured on the CCE website and/or our social channels!
The prize includes:
An admission ticket to EditCon, which will take place on February 1st, 2020 at the TIFF Bell Lightbox in Toronto.
Round-trip flight to Toronto and 2 Nights' Hotel Accomodation (for Friday January 31 and Saturday February 1)*
CCE Rules
1 - In order to qualify you must be a CCE member in good standing from any region in Canada except Ontario
2 - Complete the member content questions included on this page, and submit a headshot.
3 - Deadline for content submission is December 14th.
4 - The draw will take place at 5pm EST on December 15th
5 - If you are unable to claim your prize, another draw will take place
6 -  Prize has no cash value. 
*Flight and accommodation will be capped at $1000 CAD.

Submit to info@cceditors.ca
Content to submit:
1-Where and when did you first become an editor? 
2-What is the best aspect of being an editor in your region?
3-What are you currently working on?
4-What has been an interesting/favourite project so far?
5-The best thing I've learned from another editor is… 
6-My advice to any Editor starting out in my city is… 
1-Où et quand êtes-vous devenu un monteur, ou une monteuse?
2-Quel est le meilleur aspect d'être un monteur, ou une monteuse dans votre région?
3-Sur quel projet travaillez-vous en ce moment?
4-Quel a été votre projet favori, ou le plus intéressant, jusqu'à présent?
5-La meilleure astuce que j'ai apprise d'un autre monteur, ou d'une autre monteuse c'est....
6-Un conseil pour un monteur ou une monteuse qui démarre dans ma ville serait....