Episode 033: This Year in Dramatic Film
This episode is sponsored by IATSE 891
This episode is part 2 or a 4 part series covering EditCon 2020 that took place on Saturday February 1st, 2020 at the TIFF Bell Lightbox in Toronto.
There's no formula to a festival hit, but the three editors behind the recent critically-lauded feature films Freaks, Mouthpiece, and Genesis will share how they did it. In this panel discussion Mathieu Bouchard-Malo, Lara Johnston and Sabrina Pitre talk about their process, career trajectories and what lies ahead. 
This panel was moderated by Justin Lachance, CCE.
If you would like to see the transcript for this episode it's here for downloading.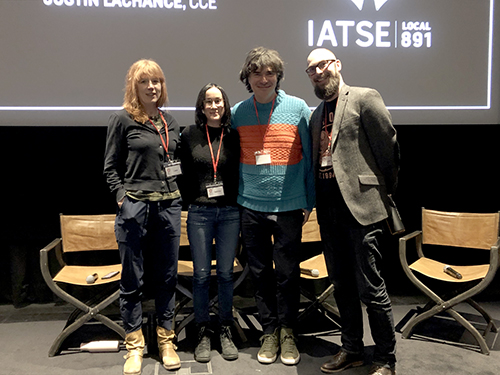 What do you want to hear on The Editors Cut! Please send along any topics you would like us to cover or editors you would love to hear from! You can reach us at  podcast@cceditors.ca.
A special thanks goes A special thanks goes Jane MacRea, Maureen Grant, IATSE 891 and the CCE board for helping create EditCon 2020.
Hosted, Produced and Edited by Sarah Taylor
Mixed and Mastered by Tony Bao
Original Music by Chad Blain