Episode 035: Behind the Cut with Susan Shipton
This episode is sponsored by Annex Pro and Avid
This episode is part 4 of a 4 part series covering EditCon 2020 that took place on Saturday February 1st, 2020 at the TIFF Bell Lightbox in Toronto.
Multi-award-winning editor Susan Shipton shares her vast knowledge and experience from a long career in film and network television. Susan has over 40 feature films to her credit. She has cut eight films with director Atom Egoyan (including Oscar-nominated The Sweet Hereafter), as well as many critically-acclaimed television series such as The Book of Negroes, and The Expanse.
This panel was moderated by Sarah Taylor.
If you would like to see the transcript for this episode it's here for downloading.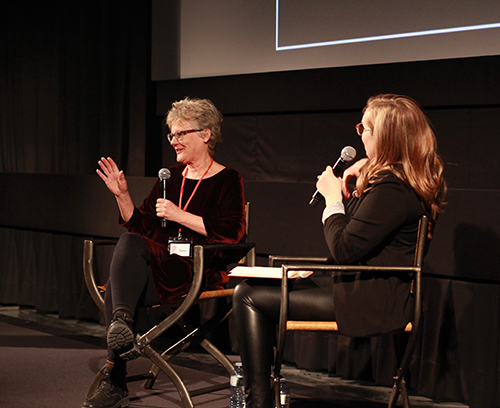 What do you want to hear on The Editors Cut! Please send along any topics you would like us to cover or editors you would love to hear from! You can reach us at  podcast@cceditors.ca.
A special thanks goes to Jane MacRea, Maureen Grant, CFC and the CCE board for helping create EditCon 2020.
Hosted, Produced and Edited by Sarah Taylor
Mixed and Mastered by Tony Bao
Original Music by Chad Blain