Episode 025: Interview with Doug Wilkinson
This episode was generously sponsored by Post City Picture & Sound
In today's episode Sarah Taylor sit down with the 2019 career achievement recipient Doug Wilkinson. Doug is a post production supervisor based in Toronto and has worked on many Canadian classics like "My Secret Identity", "Street Legal" and "The Kids in the Hall". Doug has also worked on films like "Requiem for a Dream." and "The Shape of Water".
Over those years Doug has earned the respect and friendship of many in the editing department as well as producers.  His leadership has put him at the forefront of in-demand Post Supervisors and is a model by which all in editing strive to achieve.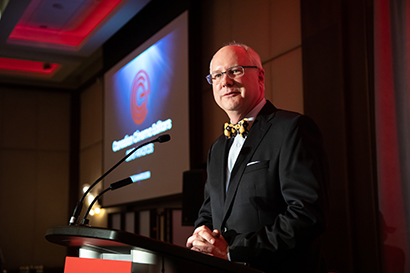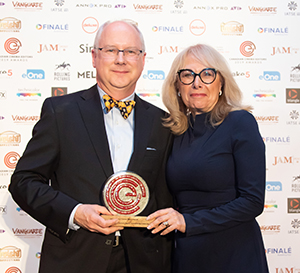 What do you want to hear on The Editors Cut! Please send along any topics you would like us to cover or editors you would love to hear from! You can reach us at  podcast@cceditors.ca.
A special thanks goes Alison Dowler, Jane MacRea and Post City Picture & Sound
Hosted, Produced and Edited by Sarah Taylor
Main Title Sound Design by Jane Tattersall
ADR Recording by Andrea Rusch
Mixed and Mastered by Tony Bao
Original Music by Chad Blain
Sponsor Narration by Paul Winestock
Sponsored by Post City Picture & Sound