Episode 021: Interview with Cathy Gulkin, CCE
This episode was generously sponsored by Vancouver Short Film Festival
In this episode Sarah Taylor sits down with award-winning editor Cathy Gulkin, CCE. 
For much of her career, Cathy has focused on long form social issue documentaries but the breadth of her talent is demonstrated with a wide ranging filmography with credits in music docs, comedy TV shows, theatrical feature films, children's programs, reality and lifestyle series. Her work has been recognized with several editing awards for such films as the classic feature documentary Forbidden Love (1992 Atlantic Film Festival), The Four Seasons Mosaic (2005 Gemini nomination, Best Editing in a Performance Program), And We Knew How to Dance (1994 Columbus, Best Documentary) and Omar Khadr: Out of the Shadows which received a 2016 Emmy nomination and won 2016 DGC Award.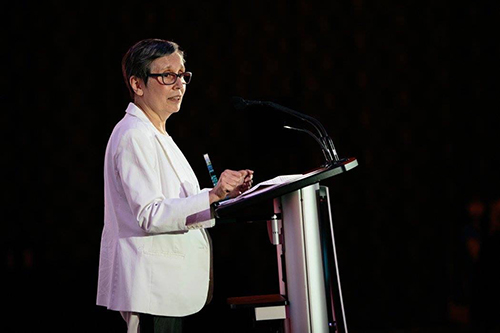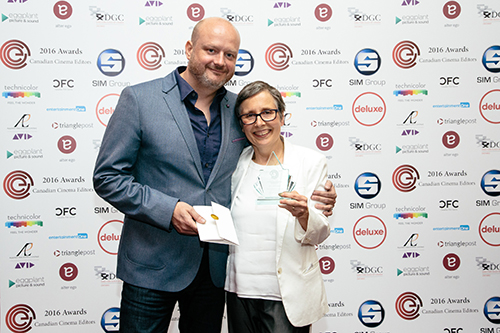 A special thanks goes to Cathy Gulkin, CCE and Jane MacRae
Hosted and Produced Sarah Taylor
Main Title Sound Design by Jane Tattersall
ADR Recording by Andrea Rusch
Mixed and Mastered by Tony Bao
Original Music by Chad Blain
Sponsor Narration by Paul Winestock
Sponsored by Vancouver Short Film Festival
Celebrating its 10 year anniversary, the Vancouver Short Film Festival brings together the vibrant community of short film, video, documentary and animation artists from B.C. Now with full day screenings, the festival opens its doors with a 10 Year Anniversary Gala on January 24. The festival runs from January 24 to the 26 and tickets will be available online starting mid-December at www.vsff.com.