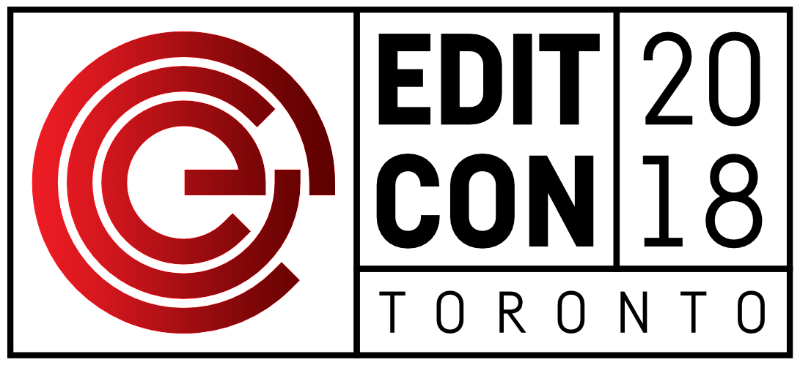 A day-long conference on the art and craft of editing.
February 10th - 09:00 - 22:00
Featuring: Wendy Hallam Martin, CCE (The Handmaid's Tale), Justin Lachance and Véronique Barbe (Big Little Lies), D. Gillian Truster, CCE (Anne),
 Richard Comeau, CCE (Polytechnique), Michéle Hozer, CCE (Shake Hands with the Devil), Mike Munn, CCE (Stories We Tell), Nick Hector, CCE (Sharkwater: Extinction)
Matt Hannam, CCE (Swiss Army Man), Stephen Philipson, CCE (American Gods), Andrew Coutts (Star Trek: Discovery),
The four panels are Behind the Cut with Richard Comeau, CCE, Crossing the 49th, Documentary Confidential and TV Editing in the Golden Age
On February 10th, the Canadian Cinema Editors is very excited to provide our membership with the first day-long symposium on the art and craft of film and television editing. In assembling this event it has been a huge priority of ours to strive for gender parity, and it is our assurance that this year's panels and moderators were arranged based on our best efforts to achieve this equality.
We are dedicated to the incredible community of editors and filmmakers that make up our membership, and it is of the utmost importance that everyone feel welcome regardless of gender, ethnicity or sexual orientation. It is our promise at the CCE that we will continue to take steps to insure our events reflect the diversity of our community.
Finally, our audience is at the foreground of any event, and it is our hope that its members will reflect our diversity of voices. We sincerely look forward to seeing all of you at this exciting milestone for the Canadian Cinema Editors.
Purchase your Ticket - $100 for CCE member, $75 for Student CCE member and $150 for non member
Join the CCE to get the member only EditCon ticket price (membership price is pro-rated based on the time of year that you join)
With Thanks to our EditCon Sponsors

**Guests may change due to scheduling conflicts.