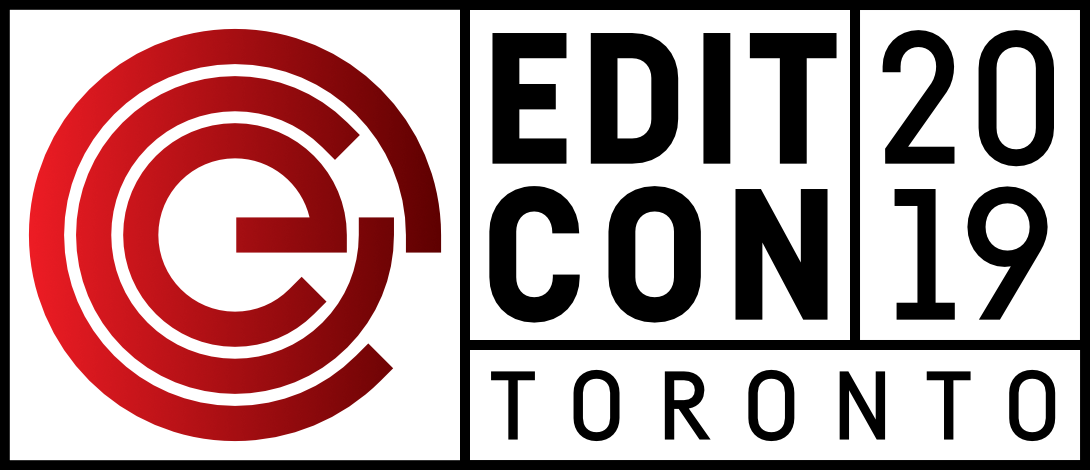 A day-long conference on the art and craft of editing.
February 2nd - 08:00 - 22:00
Details for our 2019 event will be released
once panelists have been confirmed.
Our 2018 line up was a huge success
 Wendy Hallam Martin, CCE (The Handmaid's Tale), Justin Lachance and Véronique Barbe (Big Little Lies), D. Gillian Truster, CCE (Anne),
 Richard Comeau, CCE (Polytechnique), Michéle Hozer, CCE (Shake Hands with the Devil), Mike Munn, CCE (Stories We Tell), Nick Hector, CCE (Sharkwater: Extinction)
Matt Hannam, CCE (Swiss Army Man), Stephen Philipson, CCE (American Gods), Andrew Coutts (Star Trek: Discovery),
Purchase your Ticket - $125 for CCE member, $85 for Student CCE member and $175 for non member
Join the CCE to get the member only EditCon ticket price (membership price is pro-rated based on the time of year that you join)
**Guests may change due to scheduling conflicts.