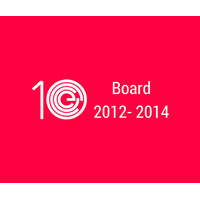 Our Board for 2012-2014
Presidents - Paul Winestock and Paul Day
Education - Gordon Burkell
Secretary - Kelly Morris
Treasurer - Dale Gagne
Web - Nina Helene Hirten
Membership Liaison - Jason Hujber
Advisor - Jane Tattersall
Paul Winestock**
Paul Day, Roger Mattiussi and I co-founded the CCE with the hope of promoting the art of editing and raising the level of respect and knowledge from peers and filmmakers. I think this is very much a work in progress, as it is an uphill battle to create the same level of respect from producers as they accord cinematographers, writers, production designers and the like thereof. But I am very proud of the remarkable effort that has been done by our Executive Boards these 10 years, and by the membership who lend crucial support and add vitality to the organization. In the meantime, as we work to further the perspective on editing, we have indeed created a wonderful, creative community of editors, assistants and post supervisors across the country that is supported strongly by the Post Production community at large. From the start it was immediately clear to us, from the support we received, that the CCE was filling a gaping hole -- the more we teach our industry about our art, the more respect the whole of post production will receive. The CCE can be beneficial to all stakeholders in our department. I believe strongly that the CCE has brought us together and is helping fashion a vision of editing in Canada as a place of premiere craftsmanship to be admired around the world. The CCE now literally shines a spotlight on members through social media, helping lift editors out of the shadows in a manner never before done in this country. As I sit in my edit room, in the darkened space, I sit confidently, knowing that Alison and the CCE are shining lights on editing rooms across Canada. I sit here, gratified that our creation lives on, grows and becomes ever better. I hope it lives on for many years, teaching peers and producers alike about the art of editing.
Paul Day**
When did you join the CCE?
I helped start the CCE, so I guess I was either Member 1, 2 or 3 LOL
How did you hear about the CCE?
Paul and I wouldn't stop talking about it. We'd talk CCE at every chance we got - at first it wasn't called the Canadian Cinema Editors.
What was your first board position?
It was a lot of work. But work that I knew would pay off in the end.
At first we had a massive amount of support and also with that came a lot of nay-sayers. We even got hate mail…. I still have some of them.
Paul and I would share responsibilities for about 4 years.
Sure we had "president" and "co-president" after our names but we were leading the charge up the hill.
How long did you serve on the board?
I feel I was on the board in some capacity since day one for about 6 years straight. I could be wrong but it was a long time.. A lot of emails…. Thousands I'm sure.
I'd like to think that I'm like Robert Duval's character Tom hagen in The Godfather and will remain a "consigliere" to the board and to members..
Did you hold any other board positions?
I don't hold any board position at the momembt, but I'd like to think that anyone on the board can call me….
The CCE is like another kid of mine… To see it grow into something like the American Cinema Editors (over 80 years then've been around) would be a great legacy.
It's like blood to me ~ I love it, I support it, I want it to grow into something amazing… it's already made me proud beyond words.
Quote about the CCE
For the me CCE is about elevating the craft and seeing editors connect with each other and share stores and become friends.
I'm proud of what the Canadian Cinema Editors represents to our industry and to each any every supporter / member / people who know what goes on in a cutting room.
Nina Helene Hirten**
When did you join the CCE?
I joined in 2008 (I think..?) as a student member, as I was still in uni.
How did you hear about the CCE?
I was recruited by Gordon Burkell, who was an active member in the brand new organization and who was the only person teaching editing at Ryerson at the time. He became a bit of a mentor to me and encouraged me to get involved!
What was your first board position?
I was Marketing/Web Administrator from 2010-2016 - I designed the first website as well as many of the marketing materials (posters, ads, etc), then when we grew and handed the website off to another company I spent most of the time working with the company to address updates and changes as they came up.
How long did you serve on the board?
I served the full 6 years!
Did you hold any other board positions?
This was my first and (so far) only board position.
Quote about the CCE
The CCE was an enormous support system for myself as an aspiring editor straight out of school. I'm thankful for all the mentorship and help I received and hope that I managed to give back to the organization in the same capacity with what I was able to do at the time. I'm so excited to see how it's grown from our first AGM in a small pub in Toronto to a full blown national meeting, and I can't wait to see where it goes next!
Dale Gagne**
When did you join the CCE?
​2010
​How did you hear about the CCE?
​Colleagues. I re-entered guild work in 2010 after CORE Digital Pictures went out of business and wanted to reacquaint myself with Editors.​
What was your first board position?
​Treasurer
How long did you serve on the board?
​4 years​
Did you hold any other board positions?
​No
** These were published in previous Throwback Thursday posts but as they were also on this board it has been included in case you missed the other posts.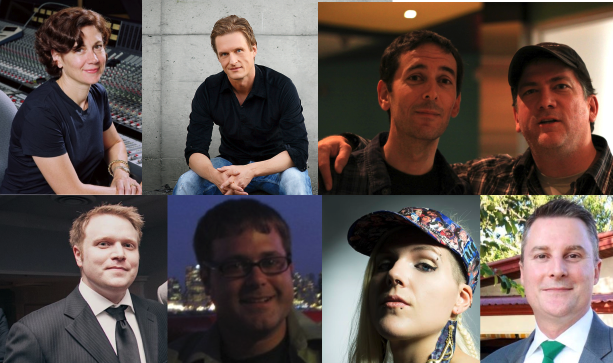 ---