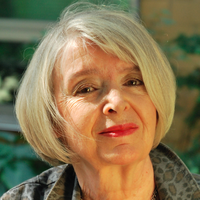 Mairin (also known as Mo) was born in England and came to Canada in 1969 with her young family. She studied film in the Faculty of Fine Arts at York University and then worked professionally in the burgeoning film and television industry as a picture editor, story editor, post production supervisor and teacher.
As a dramatic picture editor she was involved with many award winning productions, the two mini-series Anne of Green Gables and Anne of Green Gables – The Sequel each won many international awards and Geminis, Anne of Green Gables won a primetime Emmy for Outstanding Children's Program in 1986. Mairin and James Lahti each earned Gemini nominations for best picture editing on both shows. Other acclaimed shows she has worked on include Butterbox Babies, Jane of Lantern Hill, Isaac Littlefeathers, Clown White, Under the Piano, Seasons of Love, Anne of Green Gables – The Continuing Story, Happy Christmas Miss King and The Lawrenceville Stories.
As a series editor Mairin's credits include seven seasons of The Road to Avonlea, six seasons of Wind at my Back, War of the Worlds and Adderly. She has also edited many documentaries, corporate documentaries and music videos.
Mairin was the Associate Producer in charge of production on season two of The Road to Avonlea and Story Editor on season five. She spent two years as a Course Director at York University's Department of Film and Video, teaching the 4th year graduating class.
---