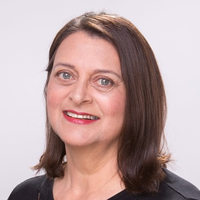 Roushell was born and raised in Ottawa, Canada, received her BA from Carleton University, and immediately left Ottawa on her "Grand Tour" of Europe. She ended her tour in Israel where she settled in the city of Jerusalem with an offer to work at the newly established Israeli Television Network. This was 1968. For the next five years, she worked in the editing department on news, sports, current affairs and the odd documentary (where budgets allowed). When she first started, she learned to edit with glue and hot-splices. Then Steenbecks arrived from Germany, and she progressed to splicing tape and the splicer. That, of course, lasted for a few decades until the big transition to digital in the early 1990's.
Her first job back in Canada in 1973, was with Hobel-Leiterman Productions cranking out weekly documentaries in series called "Here Comes the '70's" and "Target the Impossible". So many young and talented people got their start there as directors and editors, guided by the visionary television producer Douglas Leiterman and his wife, Beryl Fox.
After a year there, she continued to work off and on as a free-lancer for CTV, CBC, the National Film Board and many, many privately-funded productions, creating documentaries, TV one-offs and series, both documentary and drama, and feature films - until retirement.
---