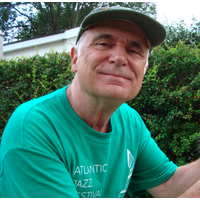 Alan Collins was born in India and grew up in the UK where he studied Drama and Film at Bristol University. In the late 1960's, Alan was hired by Roger Corman as an Assistant Editor on the World War 1 feature Von Richthofen and Brown. He was later promoted to co-editor of Von Richthofen and Brown and edited 3 more features for New World Pictures. While in Los Angeles he edited I Escaped from Devil's Island starring Jim Brown.
Alan moved to Toronto in 1975 where he edited The Clown Murders (starring John Candy) and Love at First Sight, starring Dan Aykroyd, a comedy about a blind man in love with a young woman whose father opposes the match. The movie received a Best Editing Award from the newly formed Canadian Film Editors guild in 1977.
Collins then edited The Brood, directed by David Cronenberg, starring Oliver Reed and Samantha Eggar, which later became a cult classic. In 1987 Alan was series editor on the original Degrassi High series directed by Kit Hood.
Alan taught at Ryerson University for over a decade,and in 2006 moved to Halifax. He was invited by Focal Press to write the Foreword to the second edition of The Technique of Film Editing, sometimes regarded as the bible of film editing, a book that had played a central role in his life as an editor. He describes this as one of the proudest moments in his life along with receiving a Lifetime Achievement Award from the C.C.E. While continuing his prolific editing career, in 2015 Collins produced his first feature Relative Happiness based on the best selling novel by Nova Scotia author Lesley Crewe.
---