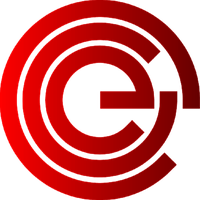 Debra Karen became interested in film when she took an elective course in Cinema at Dawson College in Montreal which was taught by Larry Kent. She enrolled in Communication Arts at Loyola College and after her first year, was hired as a second assistant editor to work at Cinepix on their production of Across This Land with Stompin' Tom Connors.
Her credits at Cinepix included Bill Fruet's Death Weekend, Eddie Matalon's Blackout, Ivan Reitman's Meatballs, Larry Kent's Yesterday and J. Lee Thompson's Happy Birthday to Me.
Debra worked on many Canadian and American TV movies and miniseries. She has worked with directors including Philip Saville (Family Pictures starring Anjelica Huston, Sam Neill and Kyra Sedgwick; George Kaczender (Vanished starring George Hamilton and Lisa Rinna); Pierre Gang (The Legend of Sleepy Hollow starring Brent Carver and Further Tales of the City starring Olympia Dukakis, Laura Linney and Jackie Burroughs); Simon Wincer (P.T. Barnum starring Beau Bridges, Cynthia Dale, George Hamilton, Henry Czerny and Charles Martin Smith); and Tim Southam (One Dead Indian starring Eric Schweig, Dakota House and Gabrielle Miller).
Her association with Joseph Sargent was the most productive and included eight TV movies and miniseries: Day One starring Brian Dennehy, David Strathairn, Michael Tucker and Hume Cronyn; The Incident starring Walter Matthau, Susan Blakely, Robert Carradine and Harry Morgan; Ivory Hunters starring John Lithgow, Isabella Rossellini and James Earl Jones; The Love She Sought starring Angela Lansbury, Denholm Elliott and Cynthia Nixon; My Antonia starring Jason Robards, Eva Maria Saint, Neil Patrick Harris and Elina Lowensohn; Mandela and de Klerk starring Sidney Poitier and Michael Caine; Streets of Laredo starring James Garner, Sissy Spacek, Sam Shepard, Randy Quaid and George Carlin; and Salem Witch Trials starring Kirstie Alley, Henry Czerny, Alan Bates, Peter Ustinov and Shirley MacLaine.
Debra currently resides with her husband, Michael in Hudson, Quebec.
---