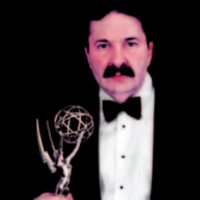 1947-2010
Rik Morden grew up in Hamilton, Ontario and discovered an interest in painting early on. He combined this interest with his passion for storytelling and quickly became an editor hailed for precision, artistry and creativity. Throughout his 35-year career Rik edited feature films, corporate presentations, t.v. commercials and music videos (which he also produced and directed; Stray Cats, Rush, Chris De Burgh). He was also the rare Canadian to have won an Emmy Award—in 2000 for outstanding achievement in single camera editing for his work on the HBO movie, Mary Cassatt: An American Impressionist.
Rik was rewarded for his efforts with many other awards and nominations. He was nominated for another Emmy in 1999 for Edison: The Wizard of Light, won a Directors Guild of Canada Team Award in 2007 for his editing of the well-reviewed documentary Sharkwater, and was nominated for several other DGC and Gemini awards (Beethoven Lives Upstairs, Rembrandt: Fathers and Sons, Bailey's Billion$).
Rik's diversity of talent and pursuit of excellence made him a singular talent and mentor amongst editors.
Source: Csillag, Ron. "Emmy-winning editor strove for perfection." 2010. The Globe and Mail (Toronto), Oct. 19.
---