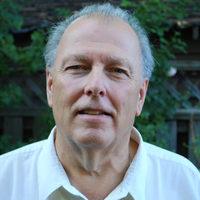 Ron Wisman, CCE. has been an integral component of the Canadian editing community for over 40 years.
Ron has an impressive resume of 89 titles with almost half being Movies of the Week; The Violin, one of the first films that he cut, was nominated for an Academy Award.
His editing has garnered many accolades, with 20 nominations and 10 wins. He was continually recognized by the Canadian Film Editors Guild and won a Genie for his outstanding work on Joshua Then And Now. The following year he was awarded both an ACE Ed- die and a Gemini for Sword Of Gideon. He also cut the cult classic, The Pyx.
Collaborating with John Woo, Michael Anderson, Ted Kotcheff and Canadian legend Don Shebib to name a few, he has helped shape performances of many Hollywood legends; from Charlton Heston and Vanessa Redgrave to Lloyd Bridges and Christopher Plummer.
In addition to the above achievements, it is important to remember that a career like this is full of more than titles and credits; it is a testament to a devoted and sought-after craftsmen. It is with great pleasure that we bestow on Ron Wisman a C.C.E. Lifetime Achievement Award.
---