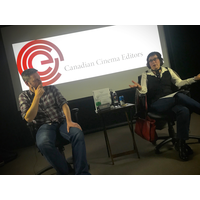 The CCE Master Series continues to provide valuable insight into the world of picture editing. On Tuesday night our first Master Series of 2020 kicked off with a strong showing of 15 members and non-members to hear Daria Ellerman speak about editing, workflow and tricks she has discovered over her 25 years in the film business. As usual the room was dimly lit keeping our nocturnal habits intact with only two production lights illuminating our special guests. The room's projection displayed the CCE logo and provided a landscape for a collections of clips Daria presented from her current and past work. Daria's experience showed an accurate and deep understanding of picture editing as she shared her awareness and imagination of this craft we love so much. I met Daria years ago when she hired me as her assistant editor on TV movie called Sabrina the Teenage Witch. Daria has mentored many other editors since then and continues to give back today. She was my mentor years ago, still is and always will be. Thank you to Kirk Hay who moderated our event!
Many thanks to our Master Series sponsors Finalé Post, IATSE 891, Annex Pro/Avid, Integral Artisits and Vancouver Post Alliance. Having our amazing sponsors provides the opportunity for an intimate series that continues to grow and reach deep into our artistic powers.
Our newest Initiative was also launched this night, Lunch with an Editor. On behalf of the CCE three lucky participants will be attending a free lunch with Daria at the General Public, a playful eatery showcasing eccentric artwork, Japanese fare, creative sushi & cocktails. This is their chance to ask more questions and further fuel their addiction for editing. Winners for the first lunch are Jesse Lyon, Nailya Redzhepova and Patrick Carroll.
Look out for our next social event that will take place at Luppolo Brewing Co. 1123 Venables St, Vancouver. 7 pm April 16th.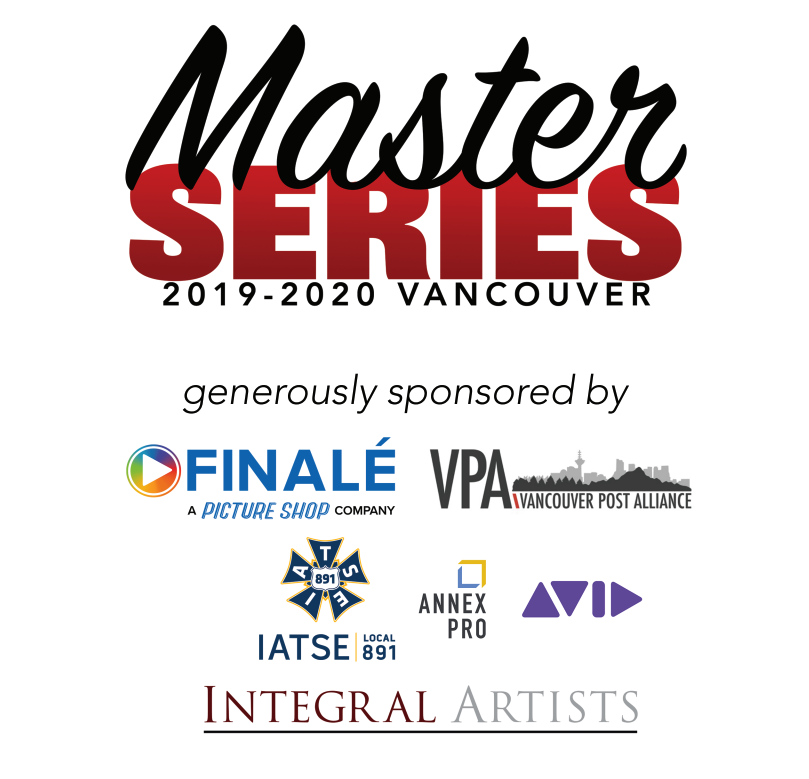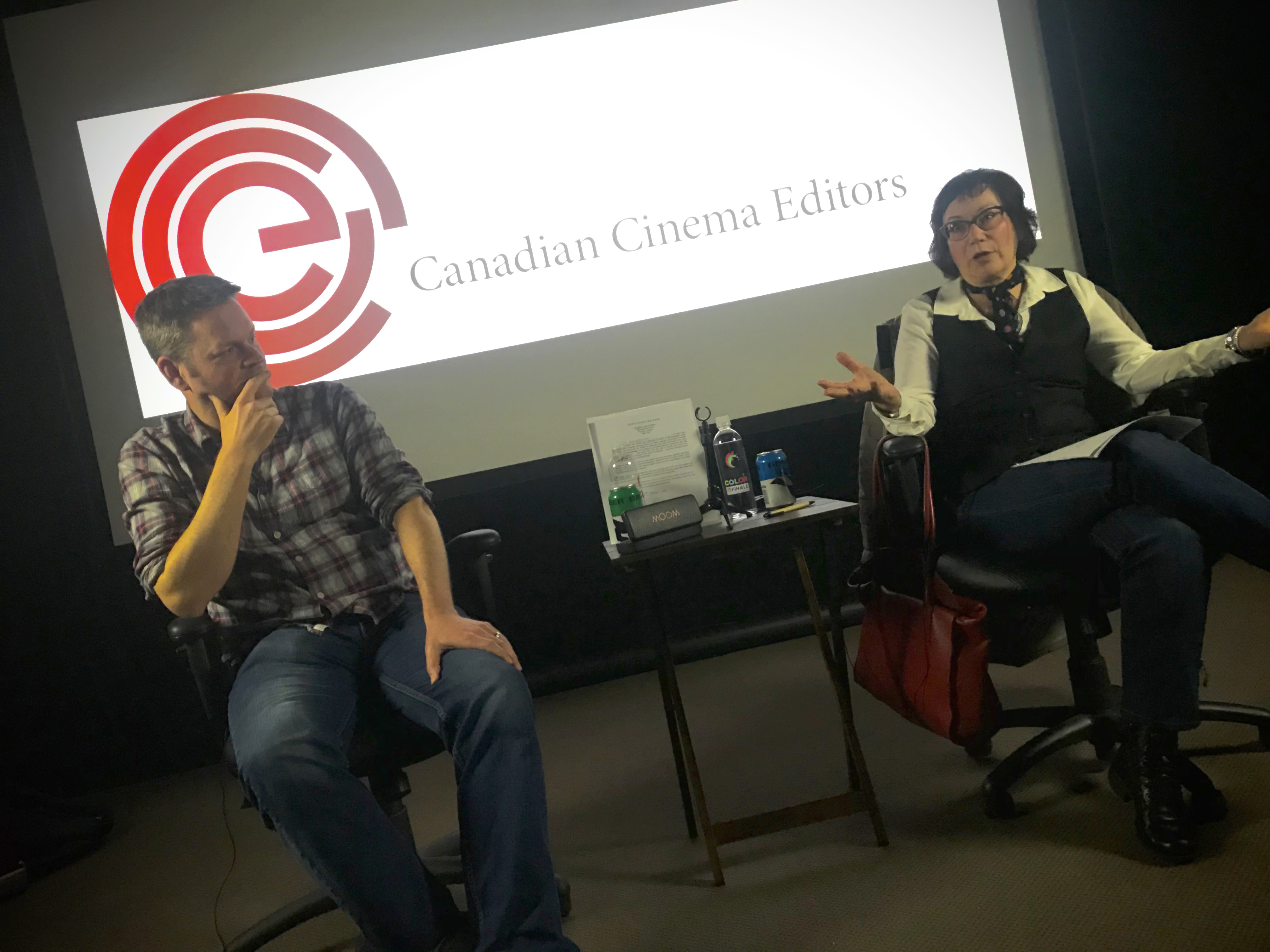 ---