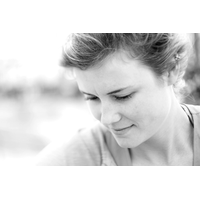 How long have you been an editor?
I've been an editor professionally for almost 7 years, but really I started editing when I was 13 years old.
What has been the most challenging aspect of editing for you?
The most challenging aspect of editing is definitely working your way up to a point where you stand out. As with a lot of technological professions, more and more people have access to software and technology. There's no "the only three guys in the city with the Avid Machine" anymore. Being taken seriously as a professional when everyone and their grandmother has editing software and can navigate it these days, is difficult. Being paid fairly for your skills and experience is becoming harder. And being valued as more than just another person capable of assembling audio and video takes, in my experience, requires a lot of work, dedication and time.
What project have you felt the most inspired and excited about?
A project that I've felt the most inspired and excited about was Poor Agnes, a dark, psychological feature film. It was exciting to be given so much material (performance wise) to actually experiment with. We were able to bring the film to life, far more than what was expected, just by playing with what we showed the audience in regards to how the characters interacted with each other.
If you weren't an editor what profession do you think you may have taken up and why?
If I wasn't an editor, I would probably have taken up custom furniture building. It's something I love to do, I guess its an adult version of crafting, which I did my entire childhood, and is similar to editing. There's a blue print (script) then you get all the materials (production) and put it all together (post production).
If you could sum up editing in 5 words, what would they be?
Sum up editing in 5 words: Collaboration, Experiment, Psychology, Create, Polish
---