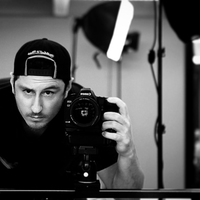 How long have you been an editor?
I have been editing for fun since I was about 12 years old, making skateboarding videos and other things kids do, but I have been editing professionally since August of 2013 (mix of assistant editor and editor)
What has been the most challenging aspect of editing for you?
I am actually red-green colour blind, so the whole art of colour correction is a bit lost on me. Luckily it doesn't affect be as an offline editor!
What project have you felt the most inspired and excited about?
Probably Letterkenny, because I find it fascinating how it became such a successful show yet started as a small YouTube series. You don't often see content that can make the jump from an online platform like YouTube to broadcast, let alone be nominated for 8 CSA's. It also seems to speak to most Canadians in some way. Having grown up in a smaller town, I can definitely relate to it at times.
If you weren't an editor what profession do you think you may have taken up and why?
I would likely be a landscaper. I spent all of my summers landscaping as a way to pay my way through school. I enjoyed the physical work and being outdoors (quite the opposite from being an editor!)
If you could sum up editing in 5 words, what would they be?
"Editing is much like sculpting"
---