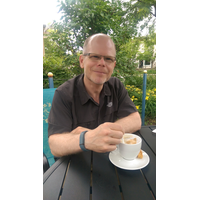 The secret to a good edit is...Removing your ego from the process
My favourite part of the process is…That moment that the scene stops being words on a page or handful of performances and magically comes alive. Sometimes its can be the smallest thing that gives it life.
My least favourite...When I am "in the zone" and the system decides to crash.
My dream job would be...The fantasy coming together of a project telling human stories in a new way, people who are inspiring and a joy to work with and a rate that makes the whole thing worthwhile.
The best thing I've learned from a director or producer is…There is a solution that you haven't thought of yet…
My advice to any Editor starting out is…Your editor's cut is only the start.
---