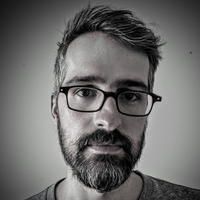 How long have you been an editor?
15 years.
What has been the most challenging aspect of editing for you?
Consistently working on projects that excite me.
What project have you felt the most inspired and excited about?
Closet Monster was my first union feature so that was a big deal.
If you weren't an editor, what profession do you think you may have taken up and why?
Film archivist, because I love film and organizing.
If you could sum up editing in 5 words, what would they be?
Question. Answer. Idea. Execute. Repeat.
---