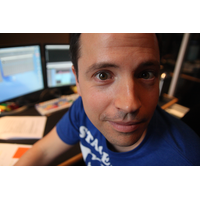 How long have you been an editor? 13 years
What has been the most challenging aspect of editing for you? Occasionally working with people who care more about being right than they do about the outcome of the project.
What project have you felt the most inspired and excited about? I find aspects in every project to get excited and motivated about. It is a sort of learned, intrinsic mechanism.
If you weren't an editor, what profession do you think you may have taken up and why? Chef. I love trying and learning about new foods and getting artistic with food. I have also learned just how much food can excite me and others. Similar to music and film, food is a universal language.
If you could sum up editing in 5 words, what would they be? Never trust a tanned editor.
---