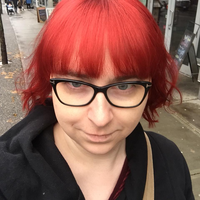 1- Where and when did you first become an editor? I started editing in 2010 as soon as I got out of film school. By then I had built a reel and gathered a few clients, and built out from there.
2- What is the best aspect of being an editor in your region? Best part of being an editor in my region is the immense amount of creative talent, especially women, that it allows me to collaborate with.
3- What are you currently working on? LEGO Ninjago - The Series
4- What has been an interesting/favorite project so far? One of the most fun projects was Grocery Store Action Movie which was a comedy but needed to be edited like a hyperactive Michael Bay movie.
5- The best thing I've learned from another editor is… Alan Bell recommendeds using a programmable keypad to edit with and this device had changed my life. I always take one with me to every job now.
6- My advice to any Editor starting out in my city is… Learn Avid. There's lots of houses you simply won't get hired at if you aren't familiar with Avid, but all the other software is similar enough that if you know one, there's not a huge learning curve.
*The EditCon raffle was drawn on Sunday December 15th, but we wanted to share the rest of the entries we received (and they were in the draw)
---