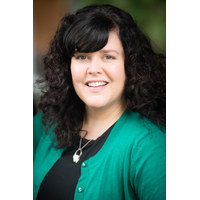 If you are a CCE member in a region outside of Ontario, submit your own responses and go in the draw for a trip to EditCon 2020 - More details here
Nicole Ratcliffe, CCE
1-Where and when did you first become an editor? I became an editor in Vancouver in 1998 after completing the Foundation Film Program at the Vancouver Film School.
2-What is the best aspect of being an editor in your region? We really do have an amazing community of editors in Vancouver. Everyone is very supportive of each other and over the years we have created a real feeling of family. I really do treasure these people.
3-What are you currently working on? I'm currently working on Season 2 of the Netflix series Virgin River.
4-What has been an interesting/favourite project so far? I have a few favs but working on The Bletchley Circle: San Francisco was a recent highlight. The cast was a fantastic group of smart, strong women and I had the opportunity to learn so much about the truly important contributions women made during the second world war.
5-The best thing I've learned from another editor is… If you don't get nervous or anxious before submitting your editors cut, you shouldn't be doing this anymore.
6-My advice to any Editor starting out in my city is… Get out to the various social events and meet people! Meet people from all the different sectors, not just post production.

---