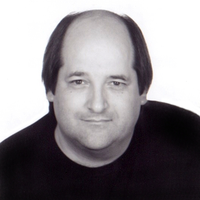 How long have you been an editor for?
I've been cutting off and on throughout my career while still working as an assistant, but I switched to editing full time in 2014.
What genres have you worked on?
I've cut dramatic features, Sci-Fi TV series, a western procedural series, Christmas and Halloween TV movies, a teen drama series, comedic shorts and some doc series.
What has been an interesting/favourite project so far?
I would say it would be the first full series that I cut which was The Pinkertons. It was low budget, shot in Manitoba through the winter. It was set just after the U.S. Civil War so there were gunfights, bar room brawls and I even had a samurai sword fight in one episode. So much fun to cut. The schedule was brutal but the scripts were good and the producers were great to work with. I'm very proud of what the entire editing team accomplished on that project.
What are you currently working on?
A Christmas TV movie for Hallmark.
Why did you decide to become an editor?
In all my film school projects I tended to gravitate towards editing. I just found it intriguing and I seemed to have some primordial aptitude towards it. When I landed my first gig in film it just happened to be as a Post P.A. on Sonny Grosso's "Top Cops", where I met my original mentors Dave Thompson and Dean Balser. After watching them work for a day or two, my fate was sealed.
---