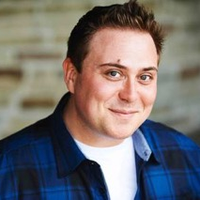 How long have you been an editor?
I've been in Post production as both and Editor and and Assistant Editor for over 10 years.
What genres have you worked on?
All kinds - Kids stuff, Horror, Romance, Thrillers, Action, Comedy, etc - It was very important to me to have sought after working in a multitude of genre and I've been lucky to have had the opportunity to dabble in a little bit of everything.
What has been an interesting/favourite project so far?
Truth be told, and I'm sure this can been seen as kind of a cop-out answer, but all the projects I've worked on have been interesting in their own way, and they all have special places in my heart, albeit for different reasons - sadly I don't know that I could pick a favourite as the project I'm working on at any current time is my favourite project.
What are you currently working on?
I'm currently working on Ransom Season 2 for CBS, Global, eOne and Sienna Films.
Why did you decide to become an editor?
I'd always had aspirations in a variety of filmmaking positions, but once I had cut my own material, I found that I had quite a knack for Editing.
---