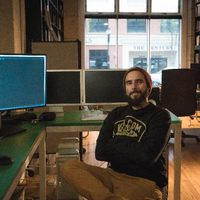 How long have you been an editor for?
7 Years
What genres have you worked on?
Horror, Documentary, Travel and commercials, Corporate, trailers, music videoclips, Weddings
What has been an interesting/favourite project so far?
I would say that between the Music videoclips and the Travel commercials, since its basically a playground where I could try anything and also the people who hired me wanted that too.
What are you currently working on?
An adventure media company´s Show Reel and since they have never had a reel before, it's 4 years of projects they love and it has been exhausting but something cool is coming out of it.
Why did you decide to become an editor?
At the beginning I was chasing the director´s path (I still am) but on the "pay the bills" side, I always edited my own projects and more and more companies or projects where coming my way as an editor, I then realized how editing can help all of my directing and on set skills, so that's how I had Editing as my main job and Directing as my passion.
---