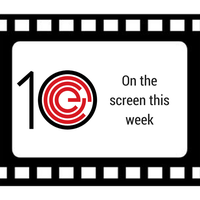 This Week:
Chris Mutton
Silas
Premiere at TIFF: Monday 11 September at 7:15pm.
Wednesday Sept 13th, 11:30am
Sat Sept 16, 6:30pm
http://www.tiff.net/tiff/silas/?v=silas
Robert Swartz
There Is A House Here
Sept 12th, 6pm at TIFF 2017, Bell Lightbox Theatre
Maureen Grant
Pyewacket
TIFF 2017 - Premieres Thursday September 14th at 9.45
http://www.tiff.net/tiff/pyewacket/?v=pyewacket
Chris Mutton
Porcupine Lake
The World Premiere will take place on Sunday, September 10th, 2017 at 7:30 PM at the Scotiabank Theatre, Cinema 4.
Screening 2: Thursday, September 14, 2017 at 7:30 PM at the TIFF Bell Lightbox Cinema 3
Screening 3: Sunday, September 17, 2017 at 10:00 AM at Scotiabank Theatre, Cinema 9.
http://www.tiff.net/tiff/porcupine-lake/?v=porcupine-lake
Daria Ellerman
Meditation Park a film by Mina Shum
at TIFF for it's world premiere Friday Sept 8 and other screenings
and the gala opening film at VIFF Thursday Sept 28th
Caron Nightingale and APM Music are pleased to have music in the following TIFF films!
Cardinals
Bodied
Brad's Status
Mudbound
Scotty and the Secret History of Hollywood Stronger
The Disaster Artist
Andrew Gordon Macpherson
Goon: Last of the Enforcers
September 1st: USA and UK. Theatrical release, Digital HD and VOD
Jorge Parra
Kids That Are Kind of Amazing at Stuff with Gerry Dee
Upcoming:
---