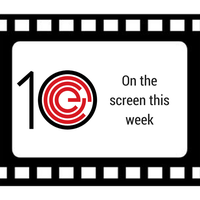 Simone Smith
Never Steady, Never Still
It will be shown VIFF
Friday Sept 29, 8:45pm, Rio Theatre
Saturday, October 7, 12:15pm, International Village 8
Tuesday, October 10, 6:45pm, International Village 9
https://viff.org/Online/default.asp?BOparam::WScontent::loadArticle::permalink=f19618-never-steady-never-still
Kelly Morris, CCE
Highway Thru Hell
It will be shown on Discovery
Tuesdays at 10 p.m. ET/7 p.m. PT
S6E06 Oct.10 "Python Unleashed"
S6E07 Oct.17 "Hell of a Ride"
S6E09 Oct.31 "Snowbound"
http://www.discovery.ca/Shows/Highway-Thru-Hell
http://www.bellmedia.ca/pr/tv/discovery/highway-thru-hell/
Upcoming:
Lisa Binkley, CCE
Season 2 of "Travelers" premieres Monday, October 16th at 9 E/P on Showcase. The series is executive produced by Brad Wright and stars Eric McCormack, along with Enrico Colantoni, MacKenzie Porter, Patrick Gilmore, Jaren Abrahamson, Nesta Cooper and Reilly Dolman. I am very proud to have been a part of this series, and I do hope that you get a chance to check it out.
http://www.showcase.ca/travelers
Daryl Davis, CCE was Editor on "Tokyo Trial", which has received a nomination for the 2017 International Emmy® Award in the TV Movie/Mini-Series category as announced by the International Academy of Television Arts & Sciences on September 27, 2017.
"Tokyo Trial" is a 4-part Dramatic Mini-series produced for Netflix - an International Co-Production between Don Carmody Television (Canada), FATT Productions (The Netherlands), and NHK (Japan) . Filming took place in Lithuania and Japan in 2016.
Winners will be announced at the awards Ceremony in New York on November 20, 2017.

https://www.iemmys.tv/news_item.aspx?id=226
Sydney Cowper
Poor Agnes
Wednesday October 18th at 9:30pm in Toronto After Dark Film Festival at the Scotiabank Theatre.
---