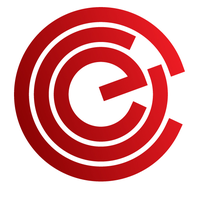 In 2018, the CCE embarked on a journey to build a more diverse, equitable and inclusive organization that was accessible to all in our post-production community. Part of that action was making the CCE fully bilingual, as English and French are Canada's official languages.
And now at the end of 2020, we are excited to unveil our new bilingual logo: Canadian Cinema Editors, Les Monteurs et Monteuses de cinéma canadien. This name represents our commitment to both our English and French speaking members and further connects us across cultures and borders in this expansive country.
While we added the official French name, we made the conscious decision to keep the "CCE" letters the same for all our Full Members, reflecting our 10 years of proud history.
The CCE is a not-for-profit organization that is dedicated to supporting and promoting our talented members from all regions of Canada. We recognize that our nation sits on ancestral territory that has long served as a place where Indigenous peoples have lived, met and interacted. We honor, respect and recognize those nations that have never relinquished their rights or sovereign authority over the lands and waters on which we stand today, and we acknowledge that this ancestral territory is shaped by many other languages.
En juin 2018, le CCE s'est donné la mission de devenir un organisme plus diversifié, équitable et inclusif, accessible à toute la communauté de la postproduction. Dans le cadre de cette mission, il était nécessaire de faire du CCE un organisme complètement bilingue, étant donné que l'anglais et le français sont les langues officielles du Canada.
Aujourd'hui, à la fin de 2020, nous sommes heureux.euses de dévoiler notre nouveau logo bilingue : Canadian Cinema Editors, Les Monteurs et Monteuses de cinéma canadien. Ce nom représente notre engagement envers nos membres tant anglophones que francophones et nous permet de bâtir des ponts entre les cultures dans notre immense pays.
Si nous avons ajouté notre nom français au logo, nous avons pris la décision de conserver les lettres CCE pour nos membres de plein droit afin de refléter fièrement nos dix ans d'histoire.
Le CCE est un organisme sans but lucratif qui se voue au soutien et à la promotion de nos membres talentueux de toutes les régions du Canada. Nous reconnaissons que notre pays se situe sur un territoire ancestral qui a longtemps servi de lieu de vie, de rencontres et d'échanges pour les peuples autochtones. Nous honorons et respectons ces nations et nous reconnaissons qu'elles n'ont jamais renoncé à leurs droits ou leur souveraineté sur les terres et les eaux où nous nous tenons aujourd'hui; nous reconnaissons également que ce territoire ancestral a été façonné par plusieurs autres langues.

---