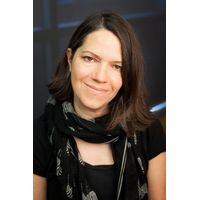 After graduating in the Art et Technologie des Médias program (ATM, Cégep de Jonquière) in 1986, Dominique was hired as an assistant-editor on the He shoots, he scores series. She gained experience as an editor on several tv-magazines, youth-series (Watatatow, Iris the Happy Professor), documentaries (Insectia, Killer Cults) and feature films for television ( Traces d'Étoiles, Le Rire de la Mer).
Since, she have edited many feature length documentaries ( Tango's Revenge, Martha of the North), several series and feature films (Sharp Objects, TheDetectives, Le Pacte des Anges, In a Galaxy near you, Apapacho ).
She won two Gémeaux Awards for "Best Editing-Drama" (Les hauts et les bas de Sophie Paquin, Aveux) and have been nominated several times.
See her filmography on the IMDb site:https://www.imdb.com/name/nm0150607/
---