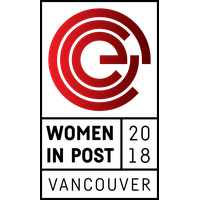 Women In Post Vancouver - Saturday June 16th
Moderator: Karen Lam
Karen has worked full-time for over 18 years. Starting her career as a producer and entertainment lawyer, Karen has produced five feature films, eight short films and three television series. Her first short film as a writer/director ("The Cabinet") won the NSI Drama Prize in 2006. She has since written/directed seven short films, a music video, a documentary television series, three feature films -- "Stained" (2010) and "Evangeline" (2013) -- and a web series "Mythos" (2015).
In 2016, Karen entered into the world of television writing, first working as a story editor for the SYFY series "Van Helsing". She was a staff writer and writer on an episode the SYFY series "Ghost Wars".
Karen is currently in post-production on her third feature film, "The Curse of Willow Song,".
Nicole Ratcliffe, CCE
Born and raised in Vancouver, Nicole graduated from the Foundation Film Program at the Vancouver Film School in 1997 and went straight into Post Production as an Assistant Editor. She began Editing on the Sci Fi drama Gene Roddenberry's Andromeda and has consistently worked in scripted drama on major US and Canadian television series and MOW's such as Touching Evil, Flash Gordon, Endgame and most recently the iTV and Netflix series, The Bletchley Circle: San Francisco. Nicole has a passion to connect with film students and those new to the industry by giving talks about editing and post production to film students at various post-secondary institutions. When not in her edit suite, Nicole can be found on one of the beautiful local rivers or lakes, fly fishing.
Lara Mazur, CCE
Over three decades, Lara Mazur has practiced her craft as an award-winning editor, garnering an Artistic Achievement Spotlight Award by the Women in Film and Television. Apprenticing as an editor with the NFB in Winnipeg, Lara has moved between documentary and scripted stories. Lara sees her role as a collaborator, behind the scenes, weaving performances and artistry in the fabric of the story.
Lara has worked with many of Canada's top directors and producers across the country, helping to bring stories with universal themes to audiences throughout the world: on shows such as: "DaVinci's Inquest", "Intelligence", "Strange Empire", "Daughters of the Country, "Bordertown Café"; all receiving editing nominations. Working on "Flashpoint", garnered her both Gemini nominations and a DGC Award. Lara received a Genie award for editing "Suddenly Naked" and three editing nominations for "On the Farm". Currently, Lara is editing on SYFY's Van Helsing and Netflix's new series, "The Order".
Daria Ellerman, CCE
Daria is a versatile visual storyteller with more than 20 years experience editing television series, MOWs, documentaries and feature films. Her credits include the feature film Meditation Park which opened the 2017 Vancouver International Film Festival. The feature film Birdwatcher, several MOWS and well over 150 hours of episodic television. Daria has been nominated for eight Leo Awards, a Southhampton International Film Festival Award, a Gemini Award and a CCE Award as picture editor and won a Leo Award for her work on the television series, The Collector. She is currently editing the ABC series "Take Two".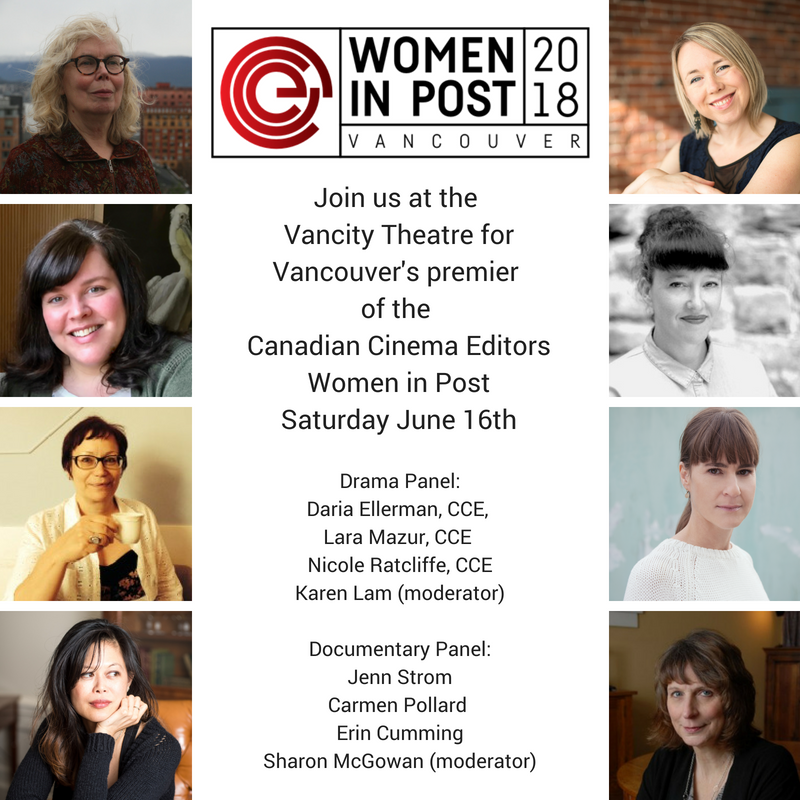 ---