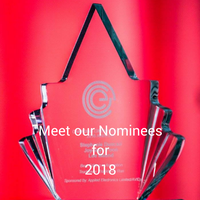 Best Editing in ½ Hour Scripted
Gordon Rempel, CCE - Mech-X4 (Vs the Dark Night)
WC Fields once said "Never work with animals or children. Well add in a giant robot and a slew of CG monsters and that's MechX4! It was a great opportunity to mix up action, comedy and create the unexpected along the way. So fabulous to work on a show where taking chances was encouraged!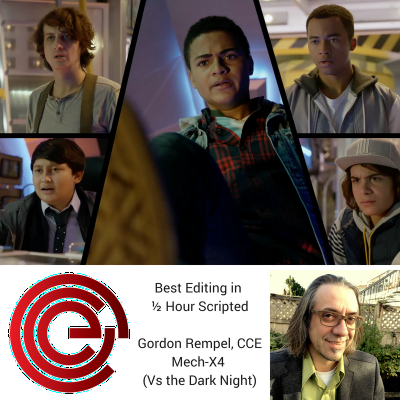 Best Editing in Animation
Stephanie Duncan, Jason Cohen & Lee Maund - Hotel Transylvania - The Series: Adventures in Vampiresitting
As busy and challenging as it was to work on Hotel Transylvania, it was exciting to be part of a crew devoted to bringing a fresh look to an established brand, with a big emphasis on making it funny and entertaining, while maintaining the highest quality possible. And we had fun.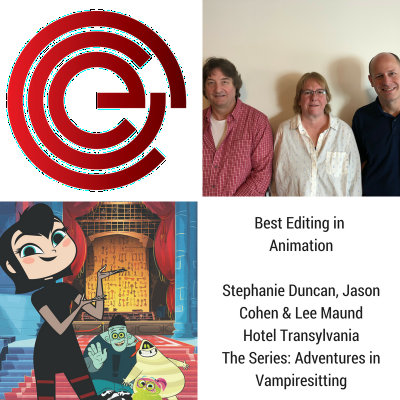 Best Editing in 1 Hour Scripted
Aaron Marshall, CCE - Vikings: Moments of Vision EP510
As an editor you're always concerned with time, on both a micro and macro level. It's much less common, however, to be able to manipulate, distort and even repeat the order of events; particularly in a network TV show. Thanks to a very adventurous script from Michael Hirst and the equally adventurous and ambitious direction from Daniel Grou, this episode of Vikings allowed a level of editorial fluidity I've seldom enjoyed. The freedom to deconstruct and reconstruct this episode was one of my most satisfying editorial projects.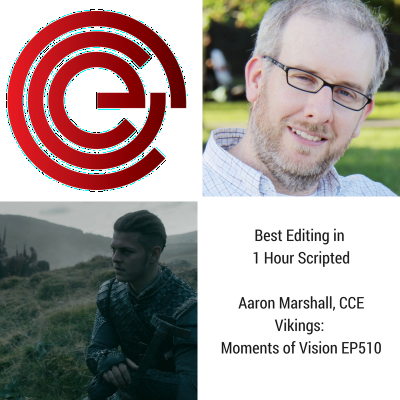 Best Editing in MOW/Mini-Series
Ron Wisman Sr, CCE - Flint
The two Ronnie's enjoyed the Aussie director Bruce Beresford. Bruce is a great story teller with a wonderful witty sense of humour always making you feel as if you had known him forever. Sharing his knowledge and the gift of his talent as a director and appreciating those around him was a given, thanks Bruce for being you and your generosity. P.S. the "bunker" is open.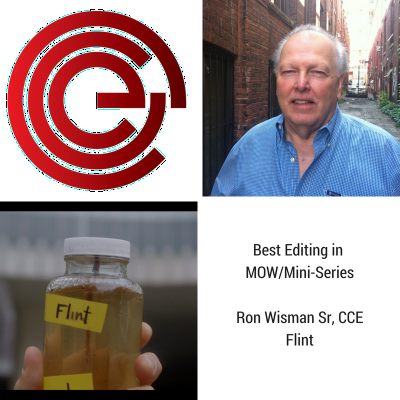 ---