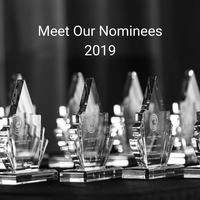 Best Editing in Documentary Feature
Hart Snider & Maxine Shewan for Botero
"Fernando Botero is such an interesting subject for a documentary, because his art is so instantly recognizable, yet he's also mostly misunderstood. Editing the film BOTERO was an ambitious project to resolve some of that contradiction, by combining intimate conversations with the artist, his family, and even his detractors, with some of the thousands of artworks that Botero has made in his long career, some of which had never even been seen before. It felt like assembling a giant puzzle, that kept revealing all kinds of connections and unexpected depth. Taking such a deep dive into a prolific artists lifetime of work, dealing with interviews in four languages, and even going through boxes of old VHS tapes, meant this was a massive project to pull off, and it took a lot of teamwork and tremendous dedication. On behalf of the whole team, it's an honour to be nominated."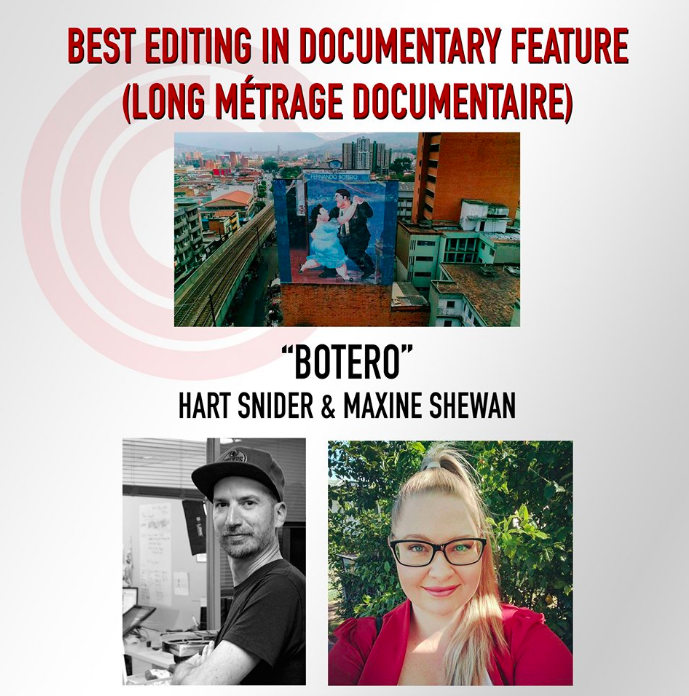 Best Editing in Television Comedy
Matthieu Bouchard & Oliver Binette for Like Moi: Ep 24
"As far as editing is concerned, Like-Moi presents its lot of fun challenges. Through parodies of advertising, youtubers, reality TV or even intellectual movies, the format allows for constant change of codes: in each sketch, editing is called to adapt and renew itself. Author and producer Marc Brunet attaches great importance to editing, which encourages exploring all possible technical avenues to maximize comic effects. The pleasure that can be felt on the screen reflects in every way the editing room experience."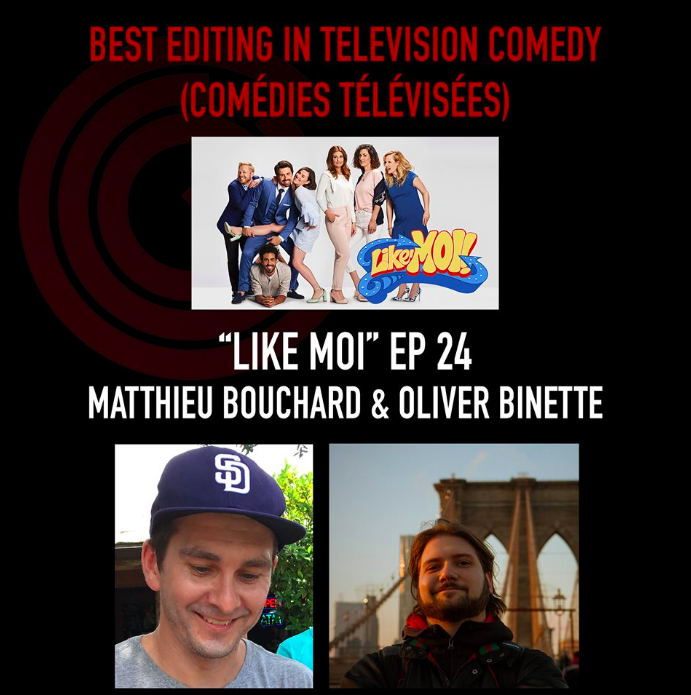 Best Editing in Family: Series, MOW-Live Action
James Hebbard for The Big Fun Crafty Show: EP 101 - Robot
"Working on "Crafty" was a pleasure! After cutting heavy WWII material as well as many reality/competition shows that valued high-tension, it was refreshing to work on such a light, positive show. The entire post crew were amazing to work with and made for a really fun project that I was proud to be a part of!"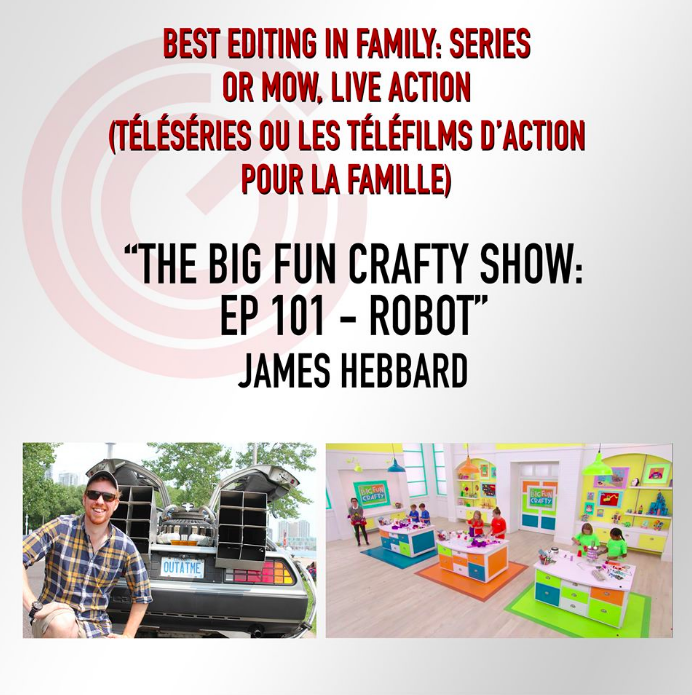 Best Editing in Docu-series/Docu-drama/Factual
Steve Taylor for Hip-Hop Evolution: The Southern Way
"It was a dream come true working on this series. As a life long fan of hip-hop and a history nerd, I got to marry two of my passions into a documentary series that in it's first season went on to win a CSA, a Peabody, and an Emmy. It was an incredible honour to work with the insanely talented and knowledgable production team at Banger Films and to have access to the wealth of interviews with the very people who created this culture. Hip-Hop Evolution is the most expansive series on hip-hop ever created and it serves as a vital document, not only of a misunderstood culture, but of an alternate history of Black life in America."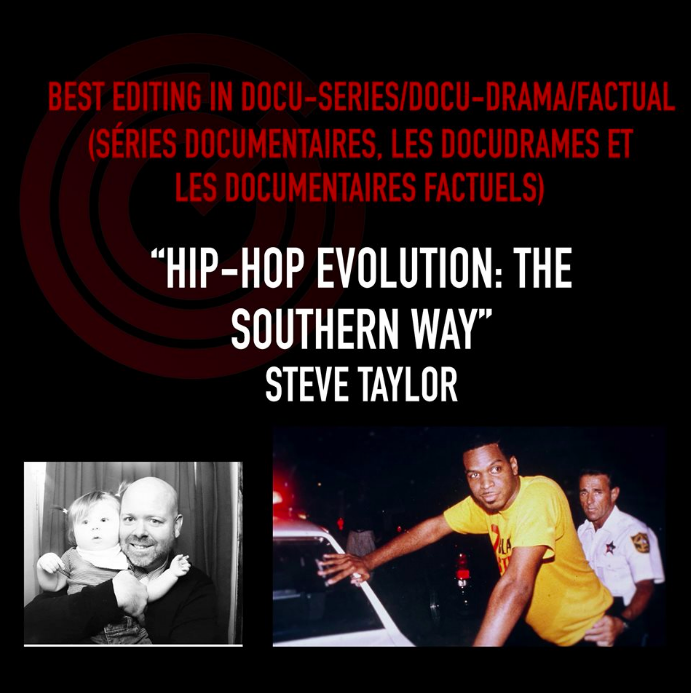 ---