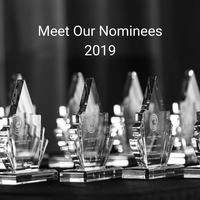 Best Editing for Documentary Short Form
Colin Waugh for Ha Ling Peak
"For me, a highlight of this edit was mixing old and new. Our story took place over the past century, so we really benefitted from the legacy of filmmakers and camera teams that came before us. Working with the CBC was amazing since their archive of that region is unmatched. Ha Ling Peak itself is quite prominent in how it looms over the town. So it was a fun surprise when digging into the archive to find almost identical shots on 8mm, 16mm, 35mm, and VHS. I suppose each generation shared a similar mindset when they looked up at that imposing rock face. Our second portal into the past was through dramatic recreation. Luckily for us, mountains and trees hide their age well. After removing a couple power lines and applying a heavy colour grade, we had a visually strong way to retell the (often inconstant) folklore with some degree of budget friendly believability."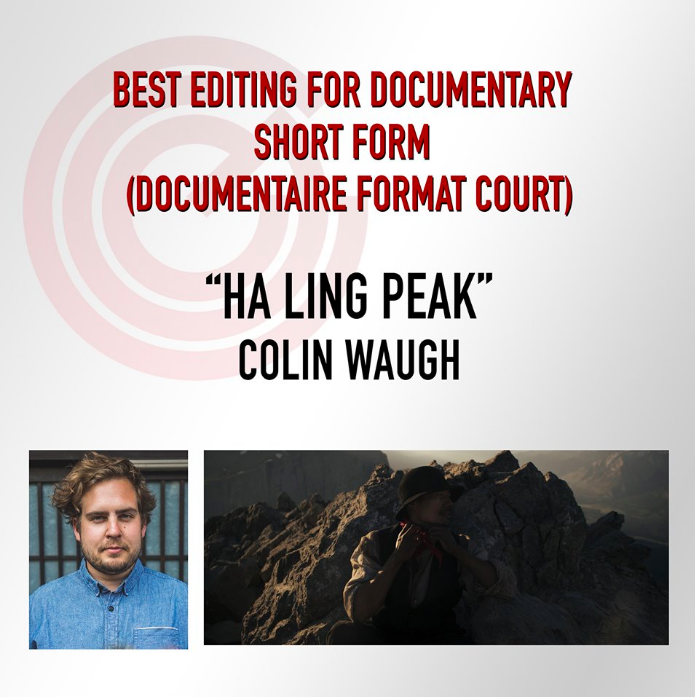 Best Editing in Animation
Hart Snider for Shop Class
"SHOP CLASS is the true story of my experience in grade 8, taking shop for the first time. I used elements from animation, documentary, comedy, horror, and fantasy to bring this unexpectedly epic story of toxic masculinity to life -- which meant balancing all of those different tones at once. Actor Fred Ewanuick plays every single role, so creating believable dialogue between all of his multiple characters also made for a fun editing challenge. Writing, Directing and Editing animation is a dream come true for me, so big thanks to everyone at the NFB, Jesters Animation, and Eggplant, who made it all possible!"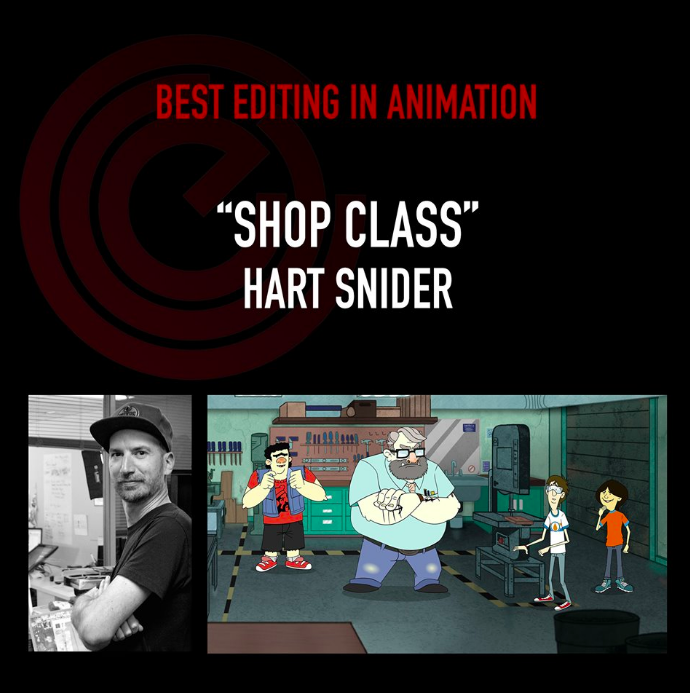 Best Editing in Television Comedy
Dev Singh for Little Dog Episode 107
"The best part of working on Little Dog was working with the people I was fortunate enough to spend time with. Creator and writers, Joel Thomas Hynes and Sherry White, Cameron Pictures – Amy Cameron, Tassie Cameron and Caledonia Brown, and our other talented writers from Season 1- Lisa Rose Snow and Cory Bowles. I had the great privilege of working with two wonderful directors - John Vatcher for Episode 107 and Michelle Latimer for my other episodes. Cabot McNenly (winner of the CSC award this past year for his work on Little Dog), our fantastic, funny cast and crew. Our post team at Tattersall (Jane Tattersall, Martin Lee and James Bastable and our sound editors) and Technicolor, Rachel Sutherland and David Dunham. All at CBC comedy and all the people at Take the Shot pictures and Ross Leslie. Also our music supervisor John Rowly and composer Erica Procunier. Finally, a great joy was hanging out with John Nichols and Duncan Christie who were always there to share ideas and have a laugh."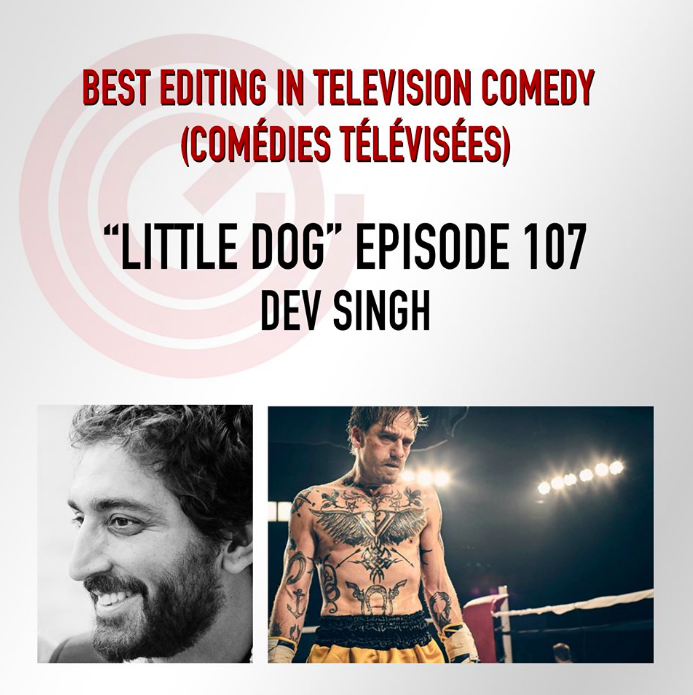 Best Editing in Short Film
Teresa Hannigan, CCE for I Beat Up My Rapist
"As a long time editor, it was so refreshing to work with a young producer and writer/director on their short film. Gurjeet and Katrina used their vision and original voice to tell this timely story. They approached the making of I Beat Up My Rapist with a love and enthusiasm that is truly infectious!"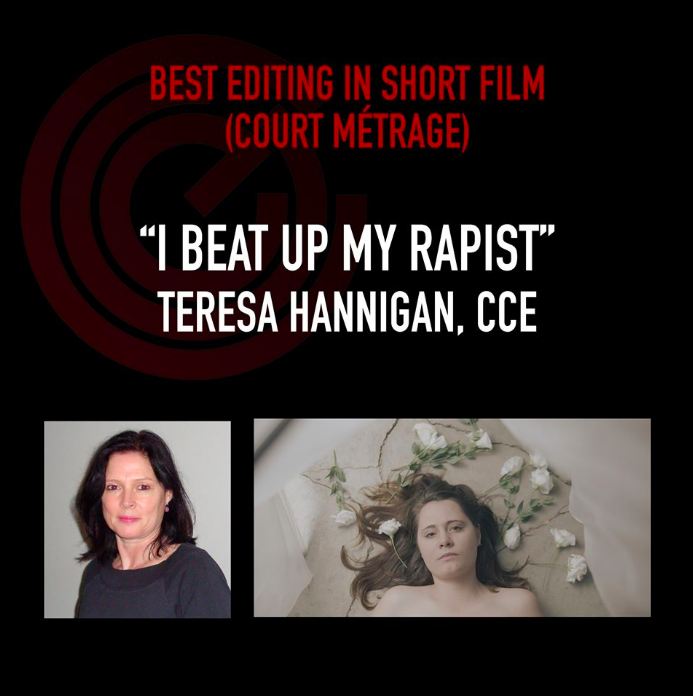 ---