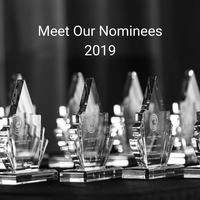 Best Editing in a TV Movie/Mini-Series
Luis Lam for Fixer Upper 3
"I really enjoyed editing the scene when the lead character Shannon Hughes, played by Jewel, sings a song to soothe the anxious worries of the young Callie."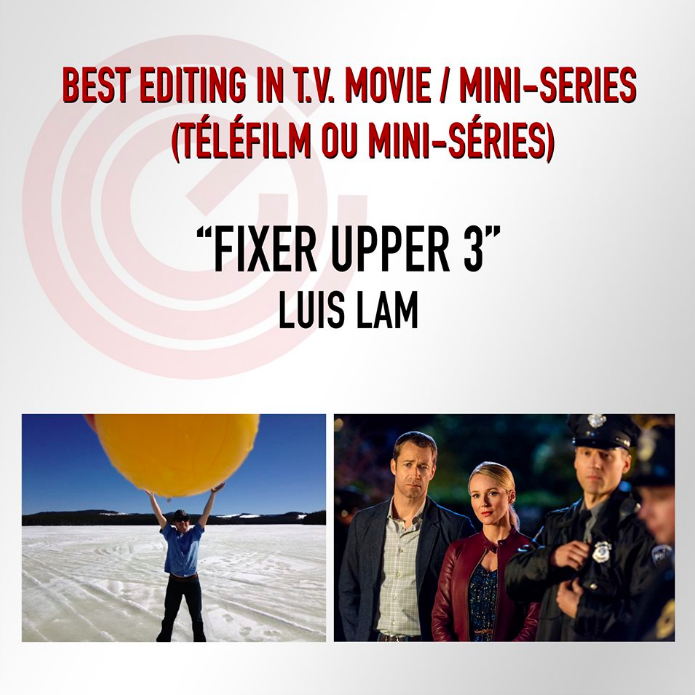 Best Editing in Reality/Competition/Lifestyle
Michael Tersigni, CCE, Mike Scott, Elianna Borsa & Ryan Monteith for Top Chef Canada: Que Rico
"This episode explored Mexican cuisine by showcasing regions in Mexico. Working with the team on this themed episode inspired lunches and dinners with a Latin flavour...we salivated constantly during screenings."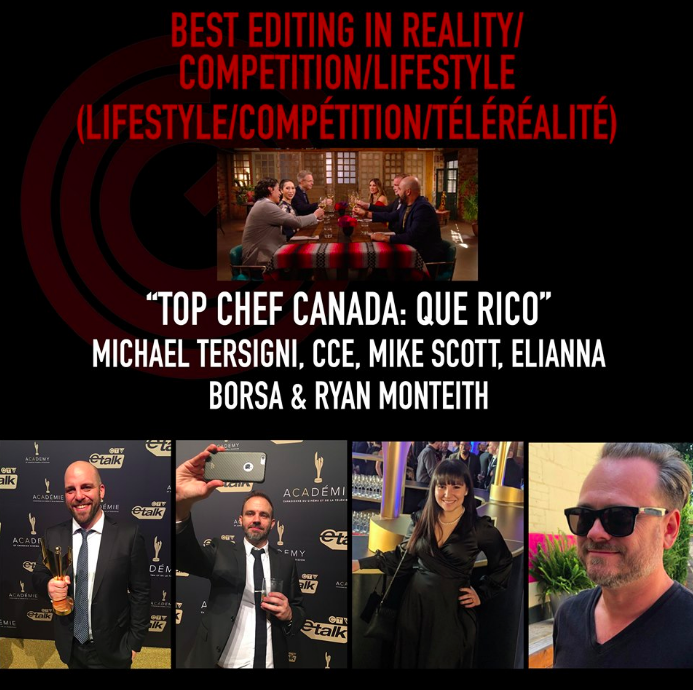 Best Editing in Short Film
Isabelle Malenfant, CCE for The Lure Of The Deep (Une jeune fille et la mer)
"The Lure Of The Deep was my first collaboration with director Larissa Corriveau, and we quickly sensed we were on the same page creatively. Moving between poetry and comedy, with a layer of strangeness and beauty from the tale it tells, we found the right balance effortlessly. Editing this peculiar short was a real pleasure, and even more fascinating to plunge into the Lure of the Deep with this new voice in film making."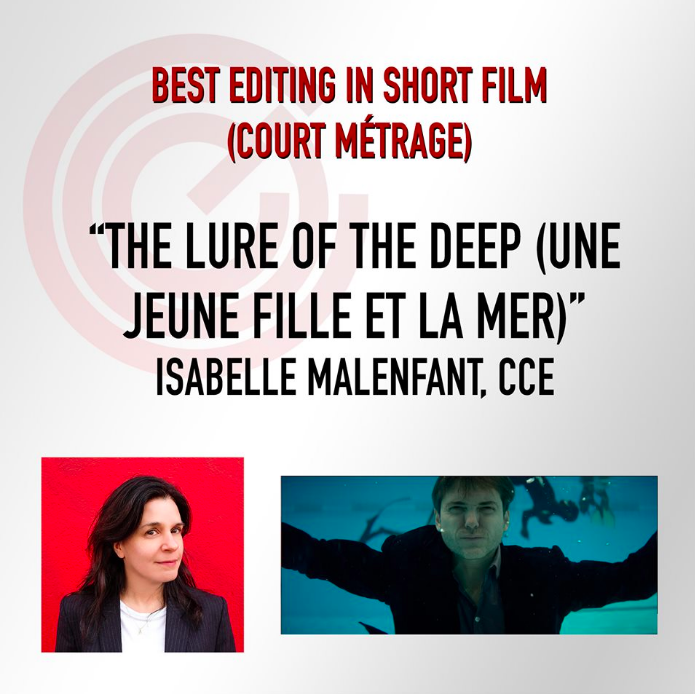 Best Editing for Documentary Feature
Patrick Carroll for Letter From Masanjia
"The major challenge, as with every story, was introducing our main character. But the first scene I cut to introduce Sun Yi, shot in a generic Beijing food court while he swapped SIM cards in and out of his phones so he could avoid surveillance by the Chinese Government, didn't work for our test audiences. The problem, and the solution, had nothing to do with this unloved scene. While making our part live action, part animated, political issues doc about the imprisonment of activists in Chinese Labour Camps, director Leon Lee and I realized we were making a love story. A tale of a man who had written a letter seeking justice, and in doing so endangered his relationship with his wife of 20 years. Once we knew that, the SIM card scene was replaced by Sun Yi and his wife Fu Ning, telling us what the discovery of his letter in a package of Halloween decorations in Portland did to them. The new sequence had none of the "spy craft" of the other scene, but by the end of this new scene the audience knew who our characters were and began to care about them."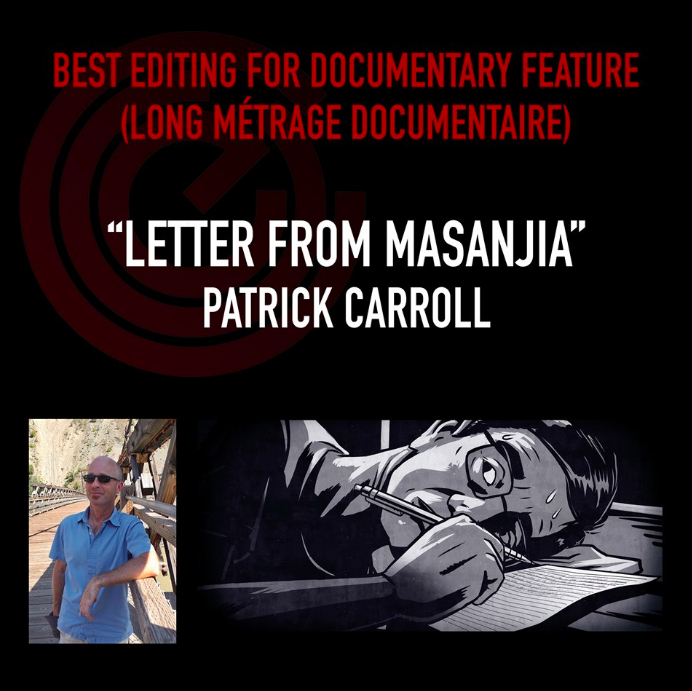 ---