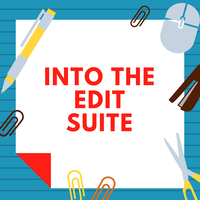 Through the years of my professional journey, from 3/4" Umatic Cassettes to editing through the Cloud! I have always strived to learn and improve at my craft, and in this pursuit I remain inspired by this quote:
"I have been in love with painting ever since I became conscious of it at the age of six. I drew some pictures I thought fairly good when I was fifty, but really nothing I did before the age of seventy was of any value at all. At seventy-three I have at last caught every aspect of nature–birds, fish, animals, insects, trees, grasses, all. When I am eighty I shall have developed still further and I will really master the secrets of art at ninety. When I reach a hundred my work will be truly sublime and my final goal will be attained around the age of one hundred and ten, when every line and dot I draw will be imbued with life." - Hokusai
My must have list:
Walls (Not always a given!), and perhaps a window?
Functional Adjustable Chair
More B-Roll
Large Bulletin Board
Chocolate Covered Espresso Beans
Focused Lighting
Good coffee
A confident co-creator with a sense of humour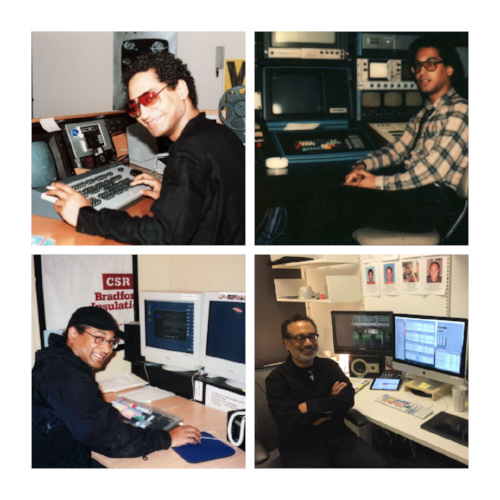 Top L - EuroLife, Oslo, Norway, Spring '86
Top R - Devlin Productions, NYC, NY 1980's
Bottom L - ABC-TV, Gold Coast, Australia. Spring '03.
Bottom Right - E-One Entertainment, Toronto, ON Fall '18
---