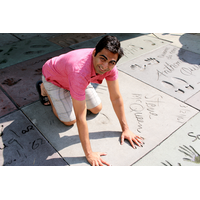 Alex Das - Toronto
The conversation between Omar Sharif and Alec Guinness in the film Dr. Zhivago is a scene I would have love to cut.
Alec Guinness meets his brother, Omar Sharif, after a very long time. Guinness, who is also the narrator tells the audience how happy Sharif is to see him while they embrace on screen.
Next is something totally original, Guinness, as the narrator, tells the audience a question he asks Omar Sharif. Sharif then answers the question to Alec Guinness on screen. Then Guinness, as the narrator, tells us what his response was to this. Sharif responds back to this to Guinness's character on screen again.
What I love about this scene is that it is different as we don't actually hear the two characters conversing directly. A great spin on a typical back and forth conversation scene.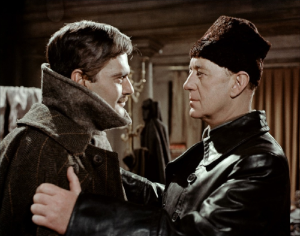 ---