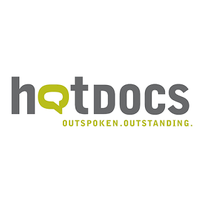 The CCE were sponsors for the 2017 HOT DOCS Festival. As sponsors were were lucky enough to have some tickets to offers our members. Some of our members have shared what film they saw and their thoughts!
La Maison du Bonheur - (viewed by Pauline Decroix)
"I used your free ticket to go see "La Maison du Bonheur" by Sofia Bohdanowicz . It was a little gem. This 64min doc. was shot in 16mm, in Paris, and cut in 30 little sequences, because the filmmakers was shooting during 30 days, and that it was also her 30 years anniversary... It was true, full of little moments in life where you can find peace, happiness, and joy! I loved it!"
Woman and the Glacier - (viewed by Christine Richey)
"I saw "Woman and the Glacier" by Lithuania director Audrius Stonys. It was a powerful one-hour film about a Lithuanian scientist who has spent 30 years in a mountain range near Kazakhstan studying climate change on a glacier. She lives on the range with only her dog and cat. She doesn't speak in the film aside from one sentence said in voice over. The solemn silence and quiet magic of the mountains and the woman who lives on it is captured beautifully through long lens photography and slow, melodic editing. If you have the opportunity to view it, you definitely need to see it on a big screen. "
In Am Another You - (viewed by Ellen DesRues)
"Nanfu Wang's 'In Am Another You' is a deeply personal look at a young drifter named Dylan whom she met while travelling in Florida. The filmmaker becomes homeless herself so that she can follow Dylan around and document his travels. After a while, Nanfu starts to realize that there is more going on with Dylan than she had previously thought. After interviewing his father in Utah, she begins to unravel the mystery as he slowly reveals that Dylan suffers from a mental illness. The film changes from a story of Dylan's adventurous freedom to one of a troubled existence mixed with hope. 'I Am Another You' is both poignant and touching and is definitely a film that stays with you long after you've watched it."
Mermaids - (viewed by Bryan Atkinson)
"Mermaids was a fascinating look at mermaid subculture and it's extended community. It was beautifully shot and very informative!"
---