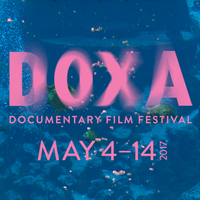 The CCE were a sponsor for DOXA again this year. As a sponsor we were given some tickets to screenings during the festival as well as the Industry Day on May 6th. One of the panels at the Industry Day was a Reality Virtually Panel. "Vancouver's digital media industry currently includes more than 600 different companies that encompass everything from interactive design and gaming to mobile content. This panel will investigate the new opportunities and relationships that digital media organizations represent to documentary filmmakers."
Our very own VP, Dino Harambasic gave the opening remarks to the panel. "It was gaming-heavy and they were talking about immersive vs subversive experiences. They did talk a little bit about the challenges we were facing in post-production (i.e. how focus a subjects attention to a certain part of the screen, and how VR will not replace traditional film or TV, rather be a fusion of gaming and visual entertainment)."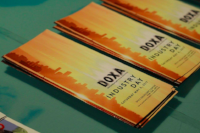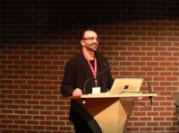 Some of our CCE members attended screenings and had the following remarks about what they viewed.
Le Concours - (viewed by Rami Katz)
"I saw Le Concours (The Graduation) by Claire Simon, which is a Cinéma vérité look at the process of being selected in one of the top film schools in France. It was a fascinating critique of the behind-the-scenes selection process, as the camera lingers on long after the students have left to reveal the prejudice, racism and classism of the selection committee. Simon's observational camera presents a rigid school system which stifles creativity and is painfully hard to get into. It was hard to imagine that the filmmaker Claire Simon was able to get such incredible access (having taught there before), because the film paints a very troubling, though captivating, picture."
Ghost Ship - (viewed by Jason Schneider)
"Various accounts of Oscar Wilde and F.W. Murnau were the backdrop 'Ghost Ship'. The stories were interesting but I would have much rather simply read them than have to hear them told with a backdrop of modern day viz aboard a cruise ship. Even worse there was a 'mysterious lady' in sunglasses walking around the ship. Who was she? Did she represent shadows from the past? Who cares. I kept thinking she was a Spanish hipster who was lucky enough to get a free cruise."

---