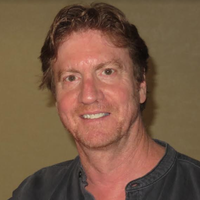 After graduating from the film program at Simon Fraser University, Michael spent the next few years producing, directing and editing dance and educational videos in Vancouver. He began editing feature films in 1995 after a move to Toronto.
Over the last 20 years, he has edited 18 feature length films, including three films for George A. Romero: 'Land of the Dead', for which he received a Director's Guild of Canada nomination for best editor, 'Diary of the Dead', which screened at the Toronto International Film Festival and at Sundance, and 'Survival of the Dead', which screened in competition at the Venice Film Festival.
Michael has also edited Alan Moyle's 'Weirdsville', for which he received a second Director's Guild nomination, Robert Townsend's 'Phantom Punch', the teen comedy 'Wild Cherry', and Vincenzo Natali's 'Haunter'. He has also worked on a number of television series: 'Unnatural History' for the Cartoon Network in the US; 'The Listener' for CTV in Canada; 3 years on 'Hannibal' for NBC for which he received a third DGC nomination and the CCE Award for Editing; 'Ransom' for CBS and 'Wynonna Earp' for Syfy Channel.
He has also edited movie trailers for companies in Canada, the US, Australia, Germany and China. If there's any spare time left, he buys plane tickets and heads overseas looking for the perfect red wine on the perfect patio.
---