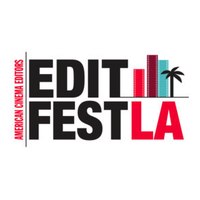 The CCE is excited to announce that the LA Editfest raffle is back for a 5th year (and bigger than ever for our 10th anniversary of the awards.) Starting today and until the end of March, buy your tickets now and we will double your entry. Buy 1 get 2, buy 3 get 6, buy 6 get 12!
On top of this a portion of the raffle ticket proceeds will be donated to INDSpire.
The EditFest prize will include:
EditFest admission
Flight: Friday to Monday (departure from a Canadian City)
Transportation to/from Hotel (taxi) - each way
Hotel Accommodation
Per Diem
**The CCE raffle will also include additional prizes supplied by Blackmagic Design, Boris Fx and Annex Pro/Avid (Blackmagic Design Edit Keyboard, Boris FX subscriptions & Avid Media Composer)
We will update as more prizes become available.
CCE Rules
1 - In order to qualify you must purchase an official raffle ticket.
2 - All nominees will receive 1 raffle ticket per nomination (2 tickets per nomination if you are a CCE member) (student merit recipients are not included in this group)
3 - Winners to be drawn at the 2020 CCE Awards
4 - Prize is transferable
5 - No cash value (prize can not be claimed as cash)
6 - You don't need to be in attendance at the awards to claim the prize.
Nick Wong won the CCE Raffle in 2019, read about his experience at EditFest here
Richard Millen won the CCE Raffle in 2018, read about his experience at EditFest here
Jonathan Dowler won the DGC Ontario raffle in 2017, read about his experience at Editfest here
Andrew Gordon Macpherson won the CCE raffle in 2017, read about his experience at Editfest here
Jonathan Eagan won the DGC Ontario raffle in 2016, read about his experience at Editfest here
Alex Das won the CCE raffle in 2016, read about his experience at Editfest here
---